15 Parents Tell The Terrible Things Their Kids Did Which Secretly Impressed Them
Saturday, Aug 14, 2021, 12:55 pm
Kids are cute. They are funny too. You can't tell what they're going to do in the next minute! They consistently put themselves or their parents in troubles. If you are a parent, you are fine with kids, but if you are not, you would convince yourself not to have them! Here in this topic, we have fifteen happy and proud parents who shared some of the terrible things their children did or said!

4.And This Mind-blowing Answer
One night my wife and I were having a discussion with our ten yr old daughter about the importance of homework, education and her future. The subject came up because she was busted lying about her grades. I asked, "Don't you want to grow up and be successful like me?" Her response was, "Mom doesn't do anything, and she's got it pretty good."
- kriklesmaks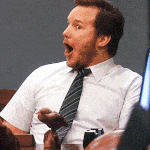 5.The Funny Girl
Last night while at a restaurant, My daughter loudly sang a song she made up about her vagina.
- gie-gie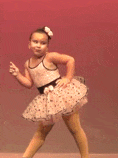 6.That Was Cute Actually
My daughter accidentally said "Shit", it was just a combo of two words that smushed together to create this curse. I told her it was ok; I was there, and I knew the context. She got so upset with herself; she punished herself by sending herself to bed. None of my assurances made her feel OK about what she had done.
- ytoast