15 Weird Things Women Do But Won't Agree With
Sunday, Aug 30, 2020, 1:08 pm
No matter who you are, it's practically impossible for you to understand a woman completely. A woman's brain is a mystery box! They may ignore you today, but then, you may become their most loved person by tomorrow morning. They are weird, particularly when you think from a man's perspective. Men do strange things as well. However, unlike men, women don't immediately admit they do weird things. Check fifteen strange things women commonly do.

1.Bra Struggles
Women have a huge pile of bras, but they always prefer wearing just one or two of them that perfectly fit. New dress, new sandals, new ornaments, new everything but they still wear that one favorite old bra!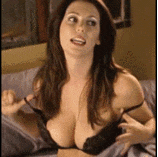 2.360 Degrees Mirror Checks
Mirrors are women's best friends. Women spend a little more time in front of mirrors than men. They do this 360 degrees mirror check, observing everything from their head to toe, including their back.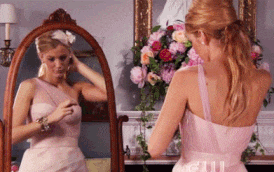 3.Opening Mouth While Putting Mascara On
Are you a woman? Have you done this? If you do, you are not alone! Most women do this. No one clearly knows why women open their mouth while putting on their mascara.