15 Hilarious Harry Potter Memes Ever
Sunday, Aug 16, 2020, 4:17 pm
Harry Potter memes are some of the best memes ever made on a movie franchise. With so many cool and weird terms in the movie, it has a lot of scope for movie related puns. If you are a sirius
Harry Potter movies
fan, then you will love these puns and memes. Here are 15 hilarious Harry Potter memes ever made on internet.
1.Stating the obvious
Ahh the classic case of stating the absolute obvious. The big question here has to be why it was not a raven in the first place or is that a bit too much for the brain to comprehend?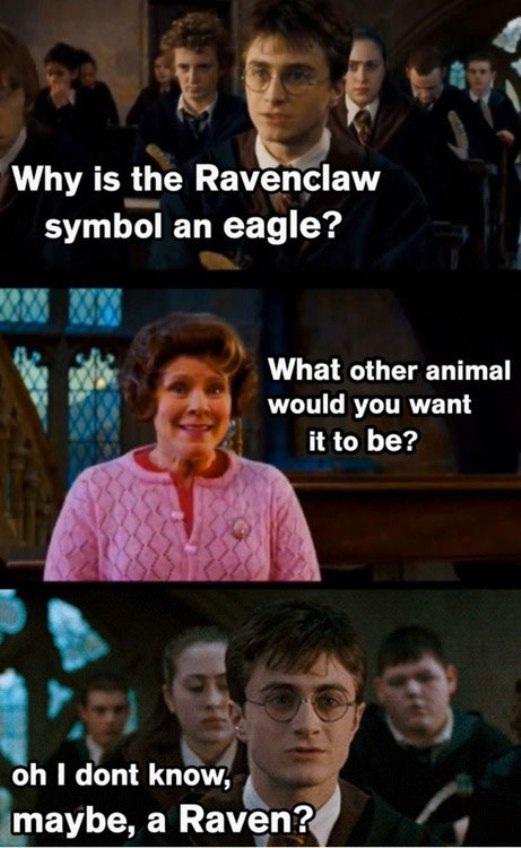 2.How prophetic
Well this is certainly quite prophetic, so maybe Harry did indeed have some magical powers after all? The only problem is that nobody believes him at this moment in time, but boy do they find out the truth later on.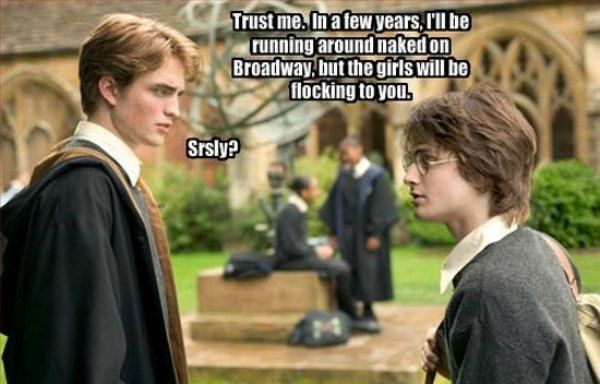 3.A bad disguise
Well this disguise is fooling nobody. Surely Harry is more intelligent than to actually go and fall for this kind of thing? He may as well have stood with a pair of glasses on and just left it at that.