15 Aggressive Notes Left For Stupid Neighbors
Sunday, Aug 23, 2020, 4:18 pm
Unless you are a president of some country, or a super rich guy, you can't avoid neighbors and their mess. Most of us have trouble with at least one neighbor who is always there to spoil our day. At times, we may find it a little difficult to tell our neighbors that there is something wrong with them. These fifteen people had some really bad neighbors. They dealt with them in style! Here are fifteen aggressive notes left by them to their stupid neighbors.

1.This Public Announcement
We don't really think that owner was selling the property. We guess he put that board just to
shame his neighbor
. Have you ever been so mad at your neighbor that you decided to sell off your property altogether? We wonder what that neighbor felt like when he saw this extremely funny board.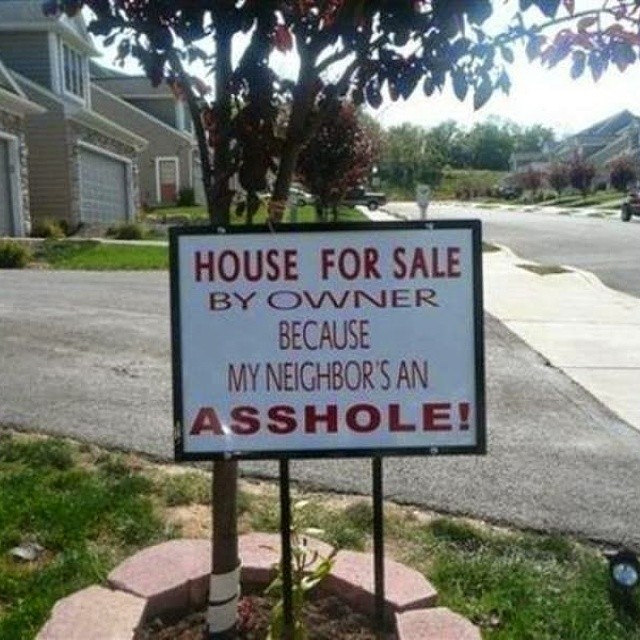 2.When Neighbors Steal Toilet Papers
This note is a fitting reply to those neighbors who stole this man's toilet paper. Imagine how irritating it will be to live next to people who are cheap enough to steal toilet papers. His choice of words clearly tell us how pissed off he was with his neighbors.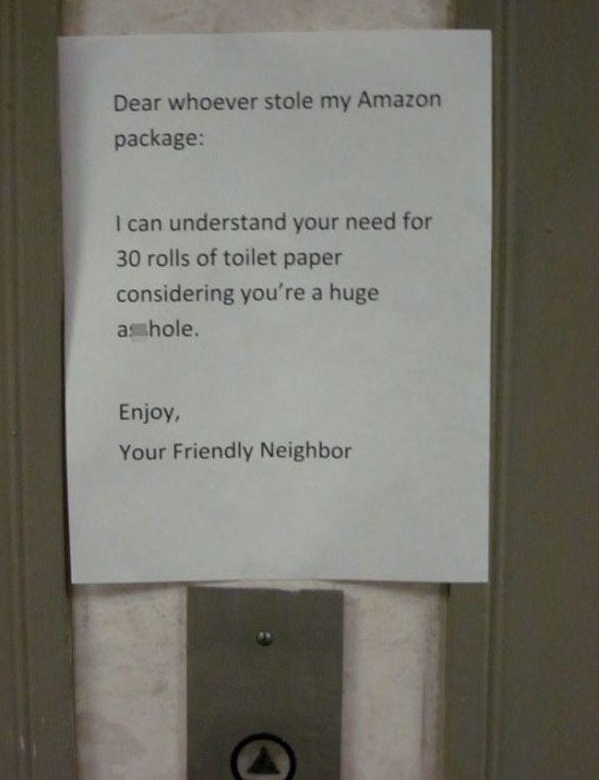 3.A Note to Couple Who Doesn't Stop Fighting
We guess the people living in that building were tired of that couple's mess. It feels awkward when your neighbors are fighting. Fights and arguments between couples or
family members
can be frightening to children. How do you deal with such neighbors? These neighbors did a good thing by letting the couple know how they have been disturbing their neighbors.