15 Amputees With Awesome Sense Of Humor
Wednesday, Aug 19, 2020, 5:06 pm
Losing a part of a body because of an accident or a disease is a terrible thing. People who are physically challenged from their birth or childhood are quite used to their situation, but people who lose a body part because of an unfortunate incident take years to come over. Some people, however, see a positive side in everything. Here are fifteen such awesome amputees who tell the world what they really are. The images are funny, but remember those amputees may not be inviting everyone in the world to laugh at their photos.

1.Shark Attack
The snow shark there looks innocent like most of the sharks out there in the sea but this amputee who lost his leg to a shark decided to recreate the scene in funniest way possible. This light hearted joke can make everybody smile! We can take a lesson or two from this fellow on how to live happily with what we have in our hands.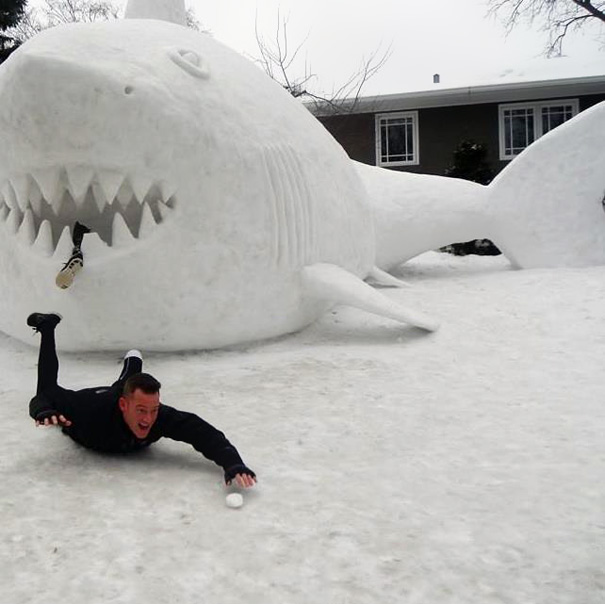 2.He Can Fly
With this enthusiasm, this guy has proved that one doesn't need to be perfect or have everything to do what they want to do. He did this Halloween costume and stunt better than many people. Sadly, this amputee is missing a leg, but that missing leg itself helped him become a flamingo! Nothing can stop you from doing what you want to do, except you.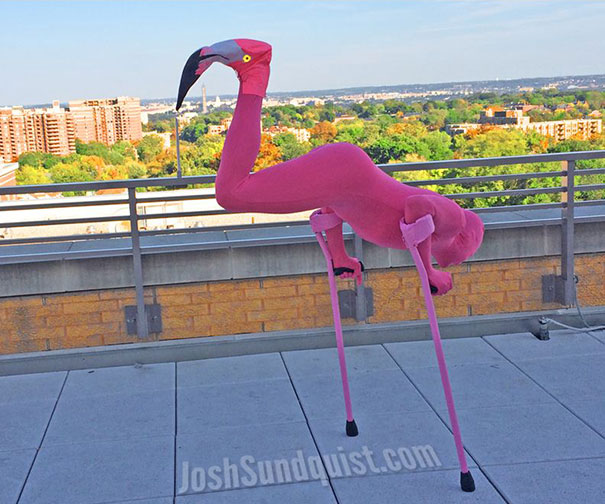 3.Most Creative Tattoos Ever
Some physically challenged people or amputees worry a lot about how society will treat them. Some of them even worry about what people think of them. Real ones, however, don't mind even if people laugh at them. They poke fun at themselves by coming up with things like what you are seeing in this image. He is now raising a cute dolphin and carrying all its responsibilities on his shoulders!