15 Images That Show What Parenting Is Really Like
Monday, Aug 31, 2020, 6:24 pm
Kids are sweet, as long as they are in your friends' or relatives' house! You will find the sweet side of them if you get to meet them occasionally. Raising kids, however, is a challenging task! Your life will never be the same after having a baby, and you have to sacrifice many things in your life. Nevertheless, being a parent is one of the life's greatest moments.

1.This Stubborn Kid Who Hate Going Places
Do you recently have kids at your home as your guests? You might have had good time with them, but can you guess how much their parents have to struggle to bring them to your place? Most kids hate going places if it is not Disneyland or their grandma's house. Parenting is tough!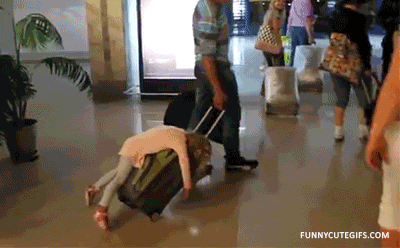 2.These Two Brothers Who Think Paint is for Fun
It's not always flour! Sometimes things can go really crazy. Look how these two brothers made a complete mess, and still laughing with all the white paint splashed everywhere in the room, and on their bodies. You can guess what answers these kids will give when their parents ask them who did that!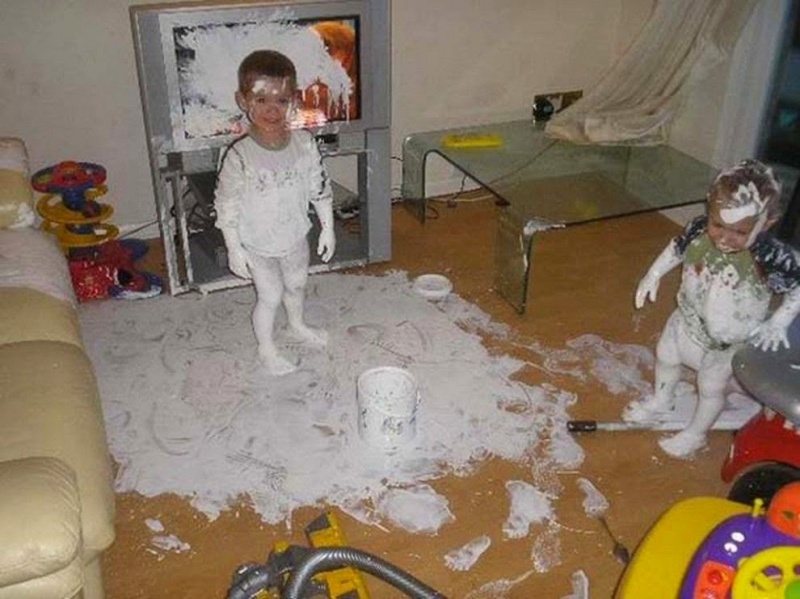 3.You Never Know When They Actually Puke or Poop
Babies will puke when they are crying, or even when they are happy. They puke if the food is not good, and they puke out food they absolutely love! At times, as a parent, you may even put yourself in situation where you have to taste that (no exaggeration)!