Coolest Google Street Finds
Friday, Jul 1, 2022, 7:02 pm
Google street view is a very cool tool to checkout different places live at the comfort of your bed or toilet seat. Although after several precautions and privacy settings being implemented by Google, Google street view can show you some sick and cool images right from your computer. Here are 12 coolest Google street views ever!!!
4.Whoo! Hoo!
Someone had a party last night and now there is a sh*t load of toilet paper to clean up! The only problem here is the person cannot deny that there was no party now.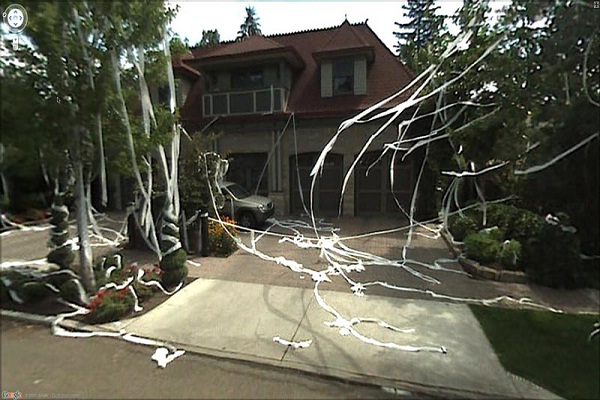 5.Medieval Battles
They say life is stranger than fiction and probably more interesting too. Here two dudes fight it out in period costume. Or, was it the Google time machine at work once again? Perhaps they do this on a regular basis rather than going to a bar? Or maybe Highlander actually is real??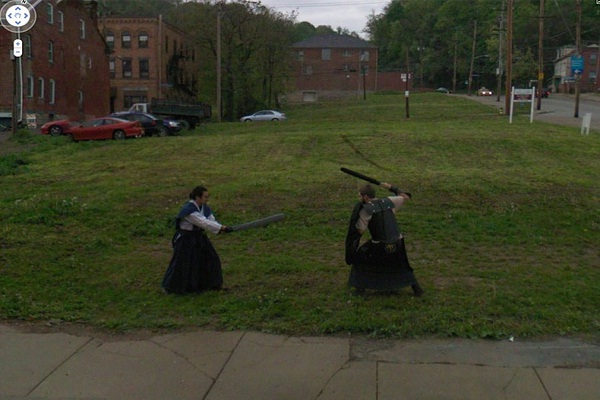 6.Freaky and Cool Google Finds
Google spots a UFO? Or maybe it's just a red cloud formation? Either way it is a bit strange and it certainly has to be one of the most peculiar things that they have managed to spot on their travels?