15 Craziest Water Slides That Will Make You Say WOW!
Monday, Mar 22, 2021, 12:26 pm
A waterslide is a top attraction of a water park or a recreational theme park. Riding down a waterslide is fun. There are many types of waterslides. Loop, bowl, tube slides, half-pipe, rafting, multi-lane racer, etc. are some of the popular water slide types that are found in water parks. Some water slides are horizontally long, but not really tall. On the other hand, some tall water slides in the world make you feel like you are falling down from the sky! Here are fifteen biggest tallest and craziest Waterslides in the world!

#12 Epic Plunge


The thing that is different about this water slide is that as you can see it is on a cruise liner. It may not be the longest. It may not be the scariest. But it is on a ship and that alone makes it quite cool. In actual fact the slide is not too bad and it will certainly excite you enough to want to go on it again, but you are on a ship so there is not much else to do other than throw yourself down a slide.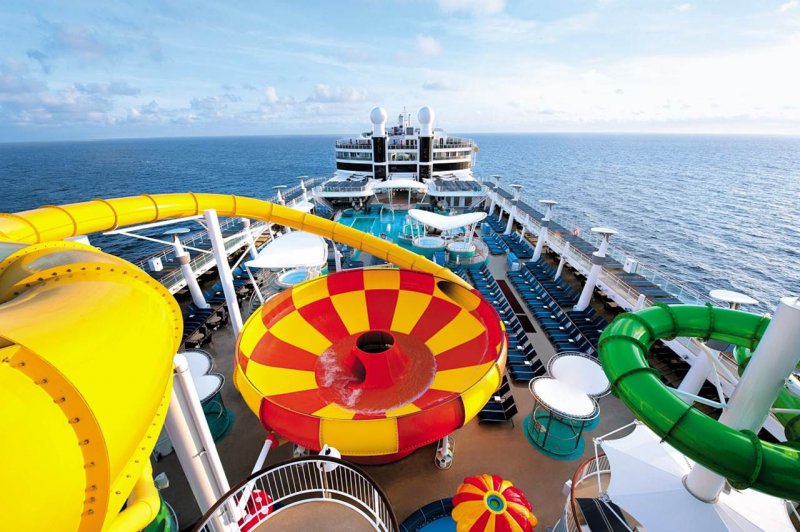 Report