15 Craziest Water Slides That Will Make You Say WOW!
Monday, Mar 22, 2021, 12:26 pm
A waterslide is a top attraction of a water park or a recreational theme park. Riding down a waterslide is fun. There are many types of waterslides. Loop, bowl, tube slides, half-pipe, rafting, multi-lane racer, etc. are some of the popular water slide types that are found in water parks. Some water slides are horizontally long, but not really tall. On the other hand, some tall water slides in the world make you feel like you are falling down from the sky! Here are fifteen biggest tallest and craziest Waterslides in the world!

#10 Insano


This slide in Brazil is very well named as you need to be insane to give it a go. The slide is actually the tallest in the world at 135 feet and at one point you will be sliding down it at 65mph, so imagine how scary that is going to be. The angle is amazing, the time it takes you to get to the bottom is almost non-existent, and overall you are going to either love it or absolutely hate it.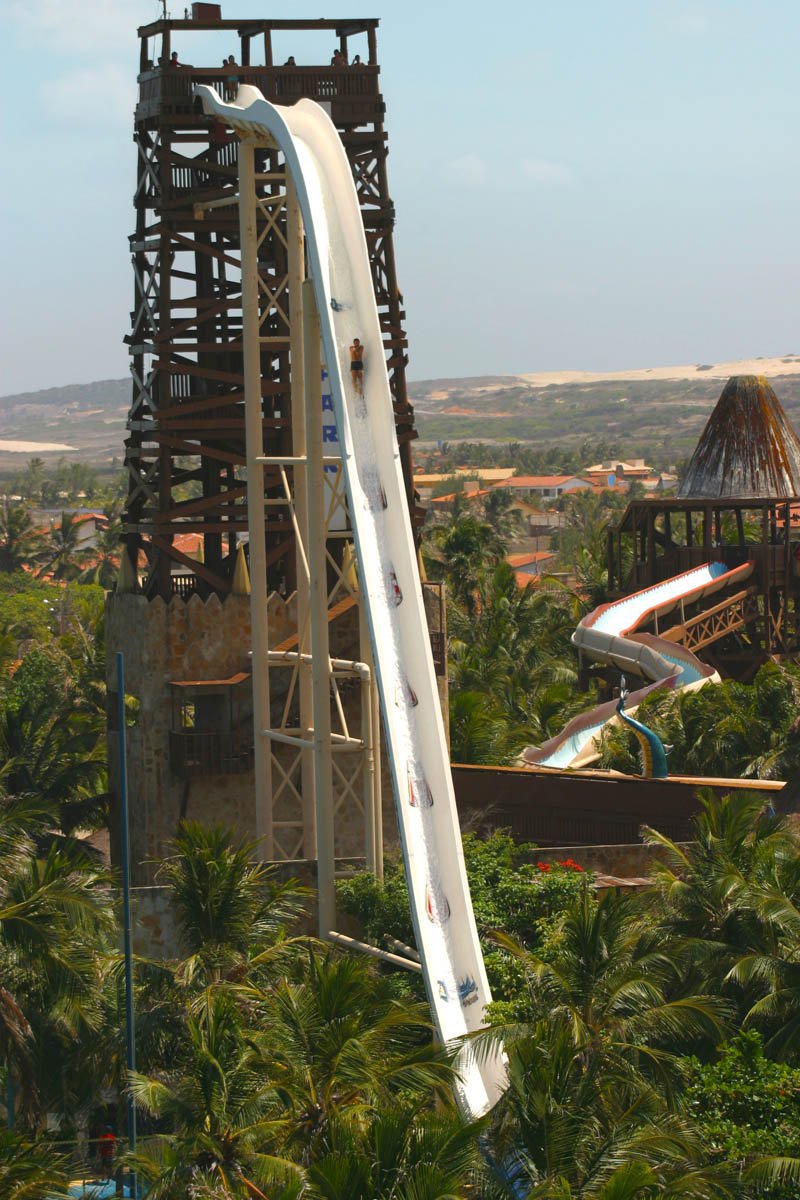 Report