15 Craziest Water Slides That Will Make You Say WOW!
Monday, Mar 22, 2021, 12:26 pm
A waterslide is a top attraction of a water park or a recreational theme park. Riding down a waterslide is fun. There are many types of waterslides. Loop, bowl, tube slides, half-pipe, rafting, multi-lane racer, etc. are some of the popular water slide types that are found in water parks. Some water slides are horizontally long, but not really tall. On the other hand, some tall water slides in the world make you feel like you are falling down from the sky! Here are fifteen biggest tallest and craziest Waterslides in the world!

#8 King Cobra


King Cobra is in New Jersey, but even though the start is rather mundane it does pick up the further into the slide you go with it culminating with a 25 foot high plunge at an angle of more than 50 degrees. This suddenly sends you into what you feel is like the abyss and it is terrifying end to what is actually quite a cool slide and one that you will love if you can handle the last part without any problems.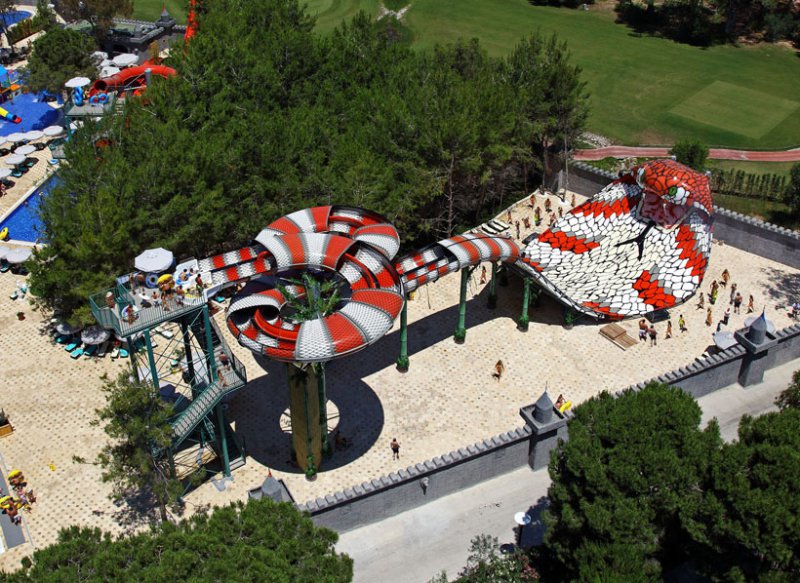 Report