15 Craziest Water Slides That Will Make You Say WOW!
Tuesday, Aug 10, 2021, 12:26 pm
A waterslide is a top attraction of a water park or a recreational theme park. Riding down a waterslide is fun. There are many types of waterslides. Loop, bowl, tube slides, half-pipe, rafting, multi-lane racer, etc. are some of the popular water slide types that are found in water parks. Some water slides are horizontally long, but not really tall. On the other hand, some tall water slides in the world make you feel like you are falling down from the sky! Here are fifteen biggest tallest and craziest Waterslides in the world!

#6 Scorpion's Tail


Situated in Wisconsin, the Scorpion's Tail really does have a kick to it and this is entirely due to it being the same height as a ten storey building and the first part involves you dropping at a speed of 50 feet per second. This is going to leave your stomach way above you and it is not for the faint hearted this ride and nor is it for somebody that has just had a big lunch.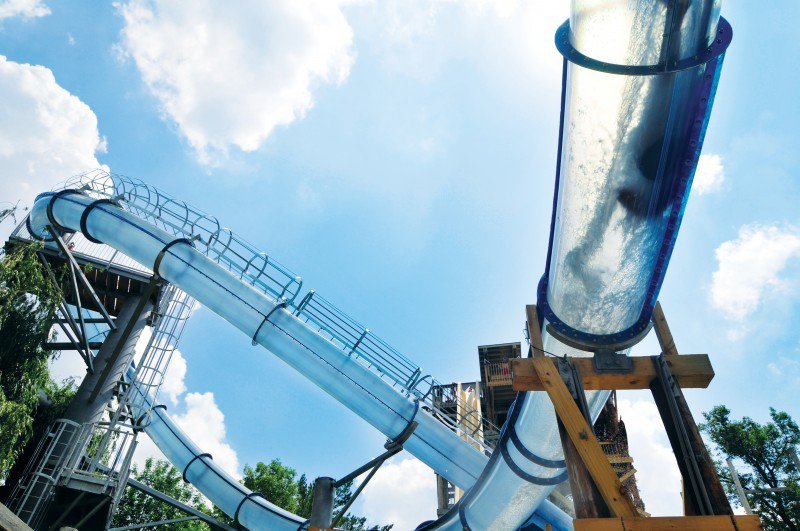 Report