18 Hilarious Beach Fails That Will Make You Laugh Out Loud
Saturday, Aug 29, 2020, 4:34 pm
Beaches are the best summer vacation spots; we all love to visit them. The day summer starts, people start visiting beaches for various activities. With so many people, it's sure to bring a lot of fails with it because stupid and funny people are everywhere. Here are 18 photos of hilarious beach fails ever.
1.Not The right Cup
This is a fashion trend that will not catch on. Women wear bikinis and bras to support their chest; so it's odd to see muscle-bound men sporting them. These guys could be trying to make some sort of fashion statement, but the bikinis don't match their bottoms. Somebody should tell these guys that they're not wearing the right sizes.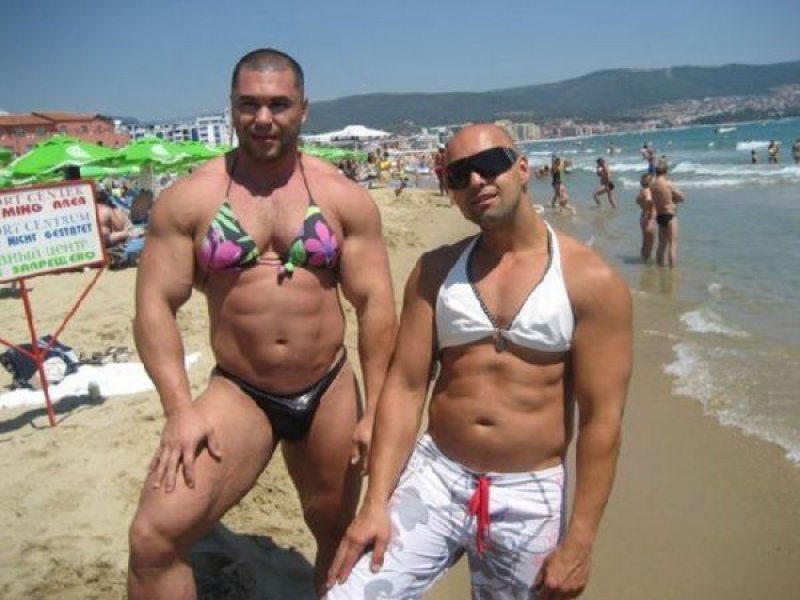 2.This Hilarious Life Jacket Alternative
Oh, wow! We never knew there can be a dirt-cheap alternative to life jackets! This is one of those weird scenes you usually see at beaches. Do you really think this life jacket works? Well, we don't think it will when you compare it to his body size. It only works to make us laugh!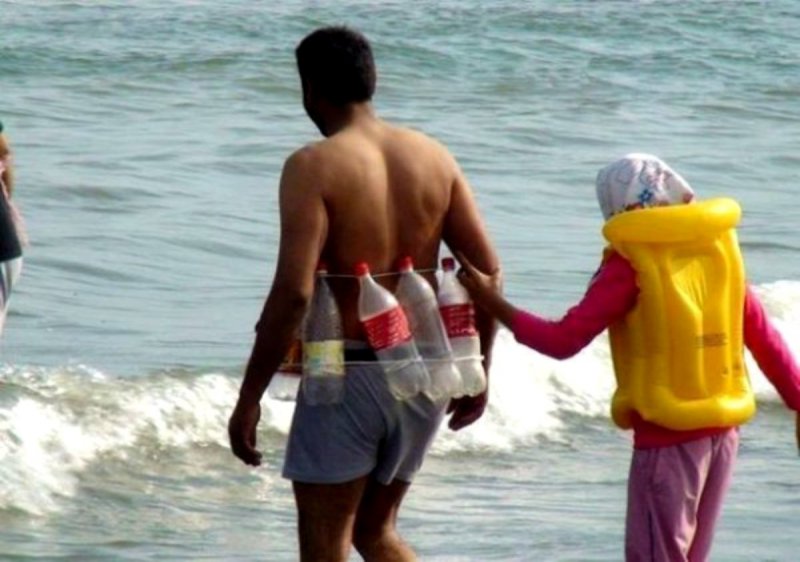 3.Disregarding Beach Signs
When you're too busy having fun, rules tend to fly out the window. This is the perfect example of 'follow the leader.' This group of people completely disregarded the sign informing them not to climb or play on the pipe. I suppose since they are sitting on it, which the sign didn't mention, they thought it was okay. It was a dumb move to place a long pipe in the middle of the water, but the sign is there for a reason. Reading is apparently not fundamental.