12 Worst Christmas Decorations Ever
Monday, Aug 24, 2020, 9:16 am
People spend a lot of money and put in a significant effort to decorate their homes beautifully for Christmas. From handpicking Christmas tree to decorating it with lights and ornaments, different people show off their creativity in a variety of ways. Some individuals, however, take the most outrageous path when it comes to Xmas decoration! They adorn their properties in the most inappropriate and worst way possible. Take a look at these 12 worst Christmas decorations that once again prove there are always two kinds of people in this world! Nevertheless, they are hilarious!

#12 This Inappropriate Tree Lighting


This picture serves as the best example why one should never decorate their palm tree with lights! The owner of this property might not have embellished the tree this way, deliberately. With that being said, we can't rule out the possibility of the existence of a cheeky person in that house! Whatever the reason be, this tree that looks like a spurting "D" seems inappropriate, awkward, and embarrassing! Imagine living next to this property and witnessing a giant c*ck like structure on the Christmas Eve! Well, that's the last thing an average person wants to see on the festival day.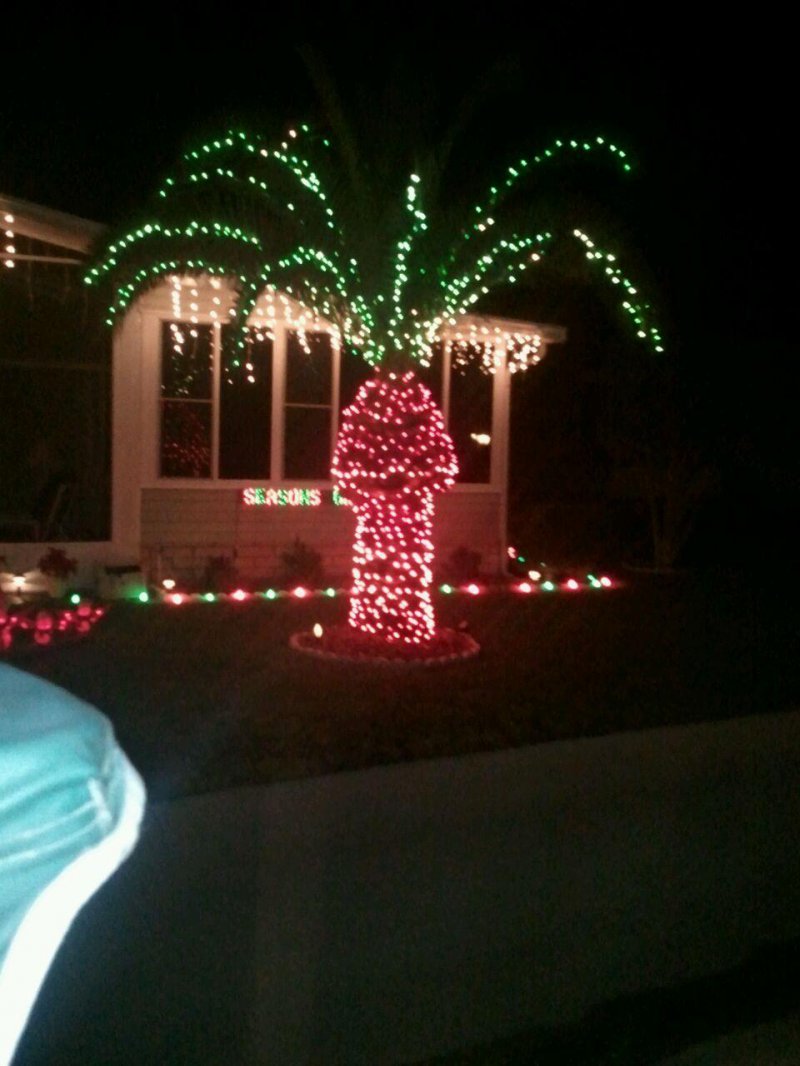 Report