15 Couples Reveal The Most Embarrassing Yet Endearing Things Their Partner Does
Wednesday, Jul 6, 2022, 1:03 pm
Love isn't all about kisses or hugs. It's not just about sex or cuddling. If you think a great relationship is all about those sweet kisses and cuddly moments, you are wrong! A real relationship is the one where you understand your partner, accept their weaknesses, and deal with their awkward things! When two people truly love each other, they become one, and there will be no scope for embarrassment whatsoever. In this very interesting article, we have fifteen couples who revealed the most embarrassing thing their partner does which they find endearing!

7.That Was Indeed a Real Dark Secret
I shave my shameless boyfriend asshole, balls and taint with electric clippers. The entire process takes about 45 minutes, since I have to be very careful and take my time on such sensitive areas. It's literally face down, ass up position where he holds his bum open with his hands. With my camping head lamp on, I proceed with caution. I've never told a soul, thanks for letting me share.
- CanadianLiv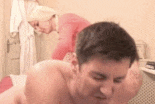 8.And Someone Who Can't Stop Himself Acting Like a Stripper
My SO will come out of the shower with his music playing sometimes. I'll just be sitting in a chair or laying bed, and he will start dancing and then rip his towel off and shake his dick in my face. When I try to touch him or push him away, he slaps my hand and goes "don't touch the stripper" I have to endure this for about 2 songs.
- NoAryssaWhy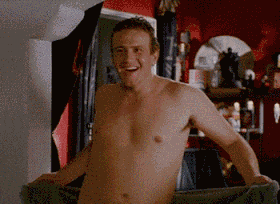 9.This Creepy Sleeper
My girlfriend sleeps with her eyes open. Not fully open... That'd be fucking creepy.
They're slightly open, usually, and sometimes they're half open. It's borderline creepy but not exactly there. Sometimes when I'm driving I can't tell if she's awake so I wave my hand in front of her (I'm driving, don't worry) Just to test it.
- Royd