15 Tinder Horror Stories That Will Give You Nightmares
Thursday, Aug 20, 2020, 4:48 pm
Online dating apps like Tinder have grown to become a primary source for scouting potential partners. Not only do the apps save time, but also help people to turn down anyone who they don't like without getting into the sensitive. They are good. On a bad day, they can give you nightmares too. You never know who you are meeting until you meet them. Here are fifteen online dating horror stories that nearly made people think not to date again!

1.This Clueless Dude
Showed up to the restaurant, waited about 30 minutes. Ordered myself some food and was about to leave when he texted me: "there's a liquor store across the street from the restaurant, can you pick me up 2 six packs?" I told him I wouldn't. He says he's decided to play frisbee with his dog instead. Deleted app, went to liquor store, picked up wine and went home. He texted me for a month or so after to tell me he's just bought tickets to see me dance (I'm a retired ballerina, haven't been in anything for a few years). Then he texts me an hour after and tells me how great I was on stage. I never responded. Dating is too confusing. I'm all done.
-buttermuseum

2.At least She Didn't Bring Her Dad!
Went on a date with a girl who had already told her whole family about me, before we even met. And she wanted me to meet them in person on the first date.
Nope.
-WolfofPortland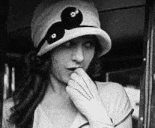 3.This Guy Who Got 'Car-zoned'!
My buddy isn't the smartest man. He picked a chick up and drove to a motel. They were walking into the room and she says, "oh shit, I forgot my purse in the car do you mind if I go grab it?" He says, "yeah that's fine," and tosses her the keys. 5 minutes later he walks outside wondering where she is and his car is gone.
EDIT: For clarification, yes he got his car back. I think the police found it about a week later. I don't think she was ever caught though. If you're in Baltimore swipin' don't let her near your keys.
-pointynipples69