15 Tinder Horror Stories That Will Give You Nightmares
Friday, May 22, 2020, 4:48 pm
Online dating apps like Tinder have grown to become a primary source for scouting potential partners. Not only do the apps save time, but also help people to turn down anyone who they don't like without getting into the sensitive. They are good. On a bad day, they can give you nightmares too. You never know who you are meeting until you meet them. Here are fifteen online dating horror stories that nearly made people think not to date again!

13.Right in the Feels!
On my first (and only) 30-second Tinder date, she walked out of the subway, looked at me, said "Sorry, I don't like you" and left.
Real life swipe left.
-TehSilencer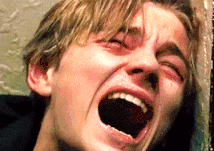 14.The Little-known Surprises or Dangers, Whatever You Call it
Once I met a girl who had strong hands.
She was a ladyboy.
-mossow

15.The Guy Never Used Any Dating App Again
I was eating tacos with this girl and she got a phone call. She turns around after hanging up with tears streaming down her face and asks if I can take her home. On the ride home she explains that her best friend just overdosed on black tar heroin and died. I was done with tinder for a little while after that.
-nocojac1