15 Times People Exposed Their Cheating Partners On Facebook
Friday, Aug 21, 2020, 5:18 pm
When there was no Facebook or Twitter, people used to try different methods to expose and shame their cheating partners! However, people these days need no more than social media to do the same. Here are fifteen pictures of cheaters being exposed on Facebook by their estranged partners.

4.Cheater Gave Owner a Sock
Yes, That's a Harry Potter reference! 'Master gave dobby a sock!' Similarly, the cheater gave owner a sock! It's amazing how people can openly post sensitive matter online! It may be because of pain.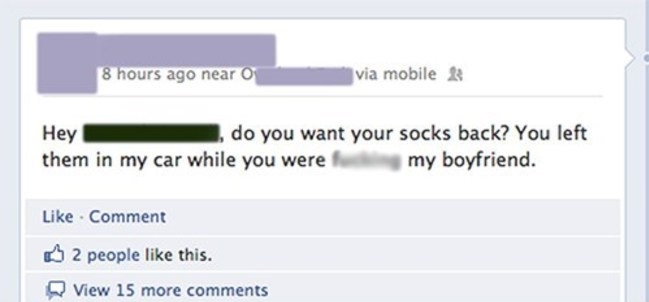 5.An Unwelcomed Guest
The lady who asked 'how did we meet' didn't see that reply coming! That funny and awkward reply from Jesse would definitely embarrass Sarah! This one keeps getting funnier if you keep reading it again and again. We don't often see something like this happen on Facebook, so watch and have good time laughing.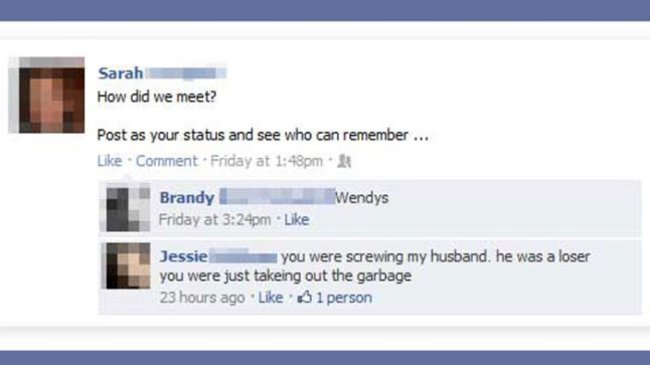 6.Setting Souls on Fire
Take your time and read the entire confession! We bet you will laugh so hard at this one. Imagine those two people reading this confession! They will be embarrassed. Everyday thousands of people get caught cheating. This isn't new. What's interesting and funny here is that super villain effort put by that lady!