15 Times Cheaters Got Owned By Their Partners
Thursday, Aug 20, 2020, 1:26 pm
Cheating is no fun. It breaks the heart of other person involved and shatters their feelings. People who get cheated find it so difficult to cope up with the pain that they actually come up with revenge plots! Taking revenge on people isn't a good idea always, but it is one sure way to get over a cheating ex. Here are 15 images that show how cheaters got owned!

1.Cheater got Shamed on a National Television
What's worse than getting shamed on a national television, with millions watching an important game? This lady has put up a taunting sign, making fun of his cheated boyfriend in front of a huge crowd! That guy must consider himself lucky for not having his name on the board.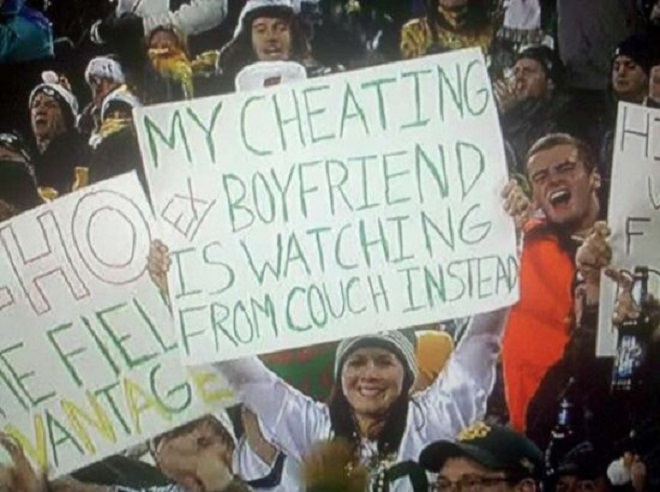 2.Perfect Way to Advertise a Property and Shame Cheating Husband at the Same Time
She sent few straight messages to the readers!
1.
Her husband cheated her for a 22 year old
2.
She is selling her property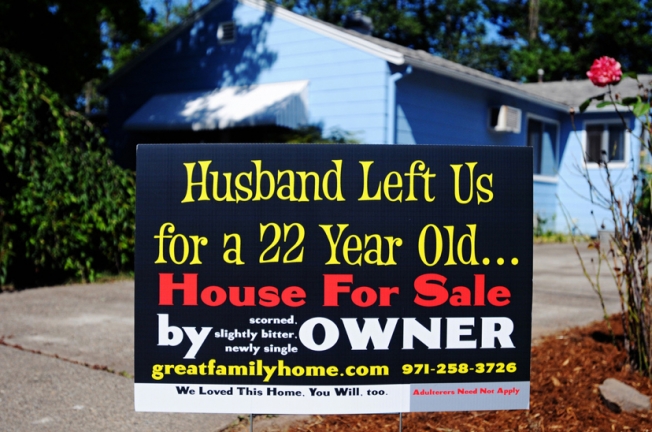 3.We Guess that Husband Will Never Freely Walk in that Neighborhood Again
Short, sweet and perfect revenge on display here, with wife announcing her husband has cheated on her, by hanging a banner right in front of her house! We feel sorry for the wife; her husband truly deserves this shame!