12 Relationships Memes That Will Make You Say So Us
Sunday, Jul 3, 2022, 1:13 pm
Can you tell us what the biggest challenge in life is? Graduating? No! Making money? No! Okay, let us say. The most difficult thing we all face in our lives is making a relationship work better. From finding someone to share our love to make them like us back, we have to struggle a lot to make them ours. Winning a girl or guy doesn't necessarily mean a happy ending. That is when things start to take a different shape, and even the tiniest bit of nonchalance or negligence weakens the relationship. With that being said, there's no guarantee that two loving couple will stick together longer. Let us shed some light on relationships with these entertaining and humorous relationship memes!

1.Show Me Your Phone!
Ask my kidney, and I will give it, but don't ask my phone's password, says an average young person of this generation! Asking your partner to share their phone's password is nothing but invading their privacy. Simultaneously, rejecting to show your phone contents sends wrong signals to your partner. Your S.O. thinks you are cheating on them, and if you are not cheating on them, just tell them why you are reluctant to share your phone's password. Know a couple that's fighting over passwords? Just tell them to part ways because their relationship doesn't have enough juice to last long.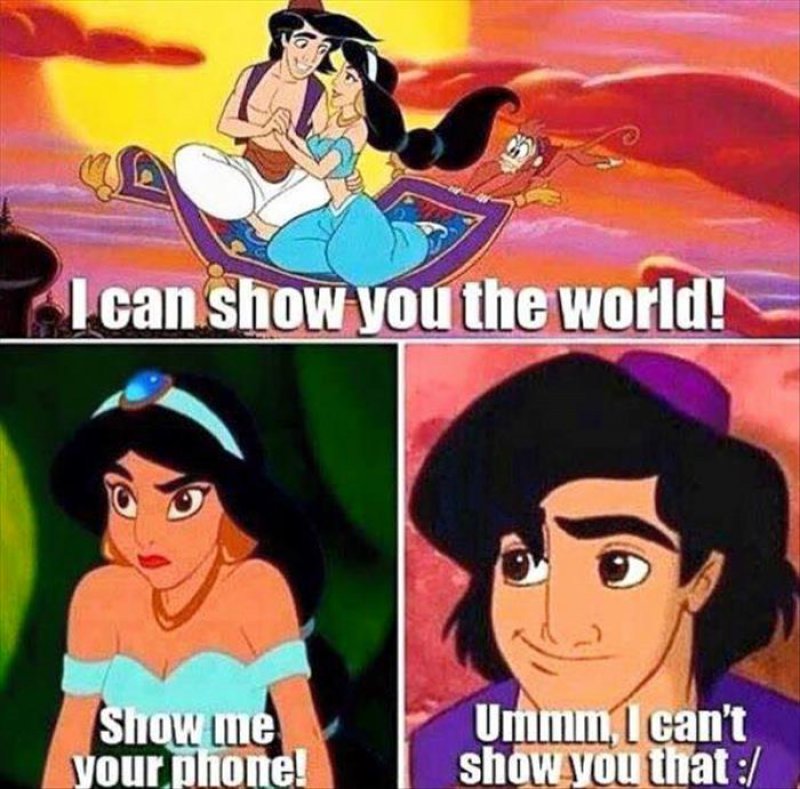 2.A Common Universal Problem
Hey, girl, admit it, you don't like it when you are awake, but your boyfriend's still sleeping! You want him to be talking all the time, at least as long as you don't sleep. If you think that's cute, this meme just tells you what exactly men think about that behavior. Everyone loves their sleep and wants to extend their sleep for few extra minutes in the morning, so value their wish and let them slumber in their bed.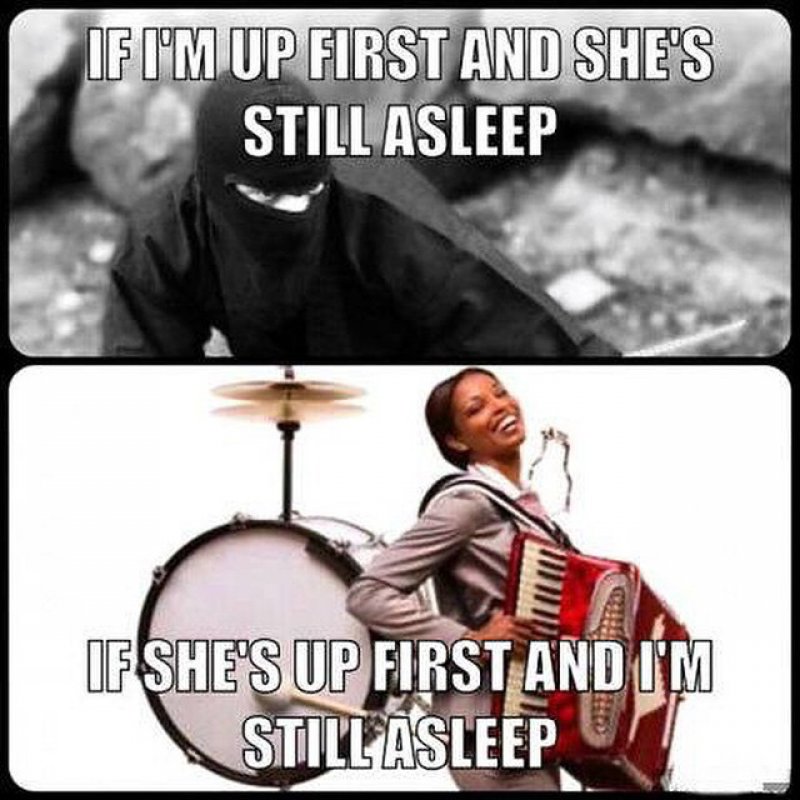 3.A Relationship As Strong As Her Jeans Threads
Aren't those threads hurting her? Well, that's the first question that came into our minds after seeing this picture! That weird denim and those fleshy lumps on her skin are reminding us many things including Michelin Man and beef sausages! Getting back to the point - someone said they needed a relationship as strong as her jeans thread, which is hilarious! Hey, if you want your relationship with your partner to be strong, you just need to love them and show them that you care and love them.