15 People Reveal How They Reacted After Catching Their Partner Having Sex With Someone
Tuesday, Aug 18, 2020, 1:39 pm
Walking on your partner having sex with someone else is undoubtedly one of the most painful things in life. People may cheat on you, or you may cheat them, but catching them live in the act is just horrible. You will be scarred for life. It just complicates things and makes it tough for you to get over it. It's now the time to read some really sad yet appropriate reactions people had when they caught their cheating partners red-handedly.

1.This Painful Moment
I vomited.
(It felt like it happened even before it registered what I had seen. It caught me totally by surprise. No suspicions, no sounds coming through the door... I was walking towards the door, looked in the window as I passed, suddenly vomited in the grass. As I'm heaving it slowly sinks in what I saw, I can't believe it, totally caught me by surprise. I walk down the street to give myself some room to breathe. I sit down on the curb wanting to cry or something. I couldn't decide if I was devastated or furious... I sat there for hours.)
- AlexanderHamilton04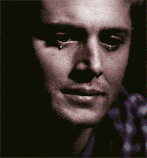 2.This Highly Sensible Person
Thankfully it was only a girlfriend.
Anyways, we lived together, and I got released early (military at the time) and came home. Caught her in the act, and honestly, I think it was the dude's reaction that kept me calmer than anything.
He started yelling at her "who the fuck is this guy, and you said you were single." She lied through her teeth to the guy (and to be honest, I've never been one to hang pictures or anything, or to live like a slob, so it is fairly believable he didn't know a guy lived there.)
Anyways, I just started packing my stuff, and she tried to yell at me, and cuss at me and stop me from packing. She tried to take stuff from me, and dumped my bags, and I just kept my head down and kept packing away.
- theostrichsays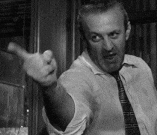 3.This Guy Who Couldn't Control His Anger
Beat the flying fuck out of both... not a joke... broke the guys nose, a couple of ribs, knocked him unconscious... girl had a split lip, split eyebrow, and was unconscious... walked out when I was done... could have done worse... just figured it was even and I was finished...
- Ashe_Faelsdon