Wife Texts All The Things Her Husband Says In His Sleep(12 Photos)
Saturday, Aug 14, 2021, 9:25 pm
Meet Lindsay Stamhuis and Aidan Hailes, a happily married couple from the US, whose 'sleep talking' story went viral recently. The husband Aidan Hailes is suffering from 'somniloquy', a condition where affected person talks random things while they are asleep. They do this on a regular basis, or almost daily. Lindsay found out her husband's condition when the couple first started dating in 2003. In the beginning, she used to write down all the things her husband says during sleep. Recently, she started texting them to Aidan. Be prepared - you are about to read some hilarious texts!!!

4.This Hilarious and Totally Random Talk
In the beginning, Lindsay would just hear and ignore her husband's sleep-talks. She later tried to talk back, resulting in hilarious conversations.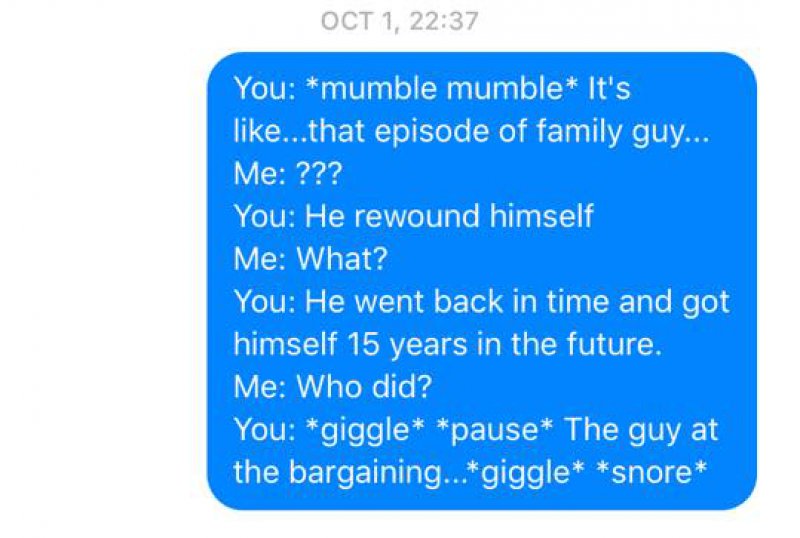 5.What to Do with All The Cats!!!
The wife later developed a migraine (not because of her husband's sleep-talking though) and had troubles with sleep. She said she used to talk a lot with her husband during sleep because that keeps her entertained.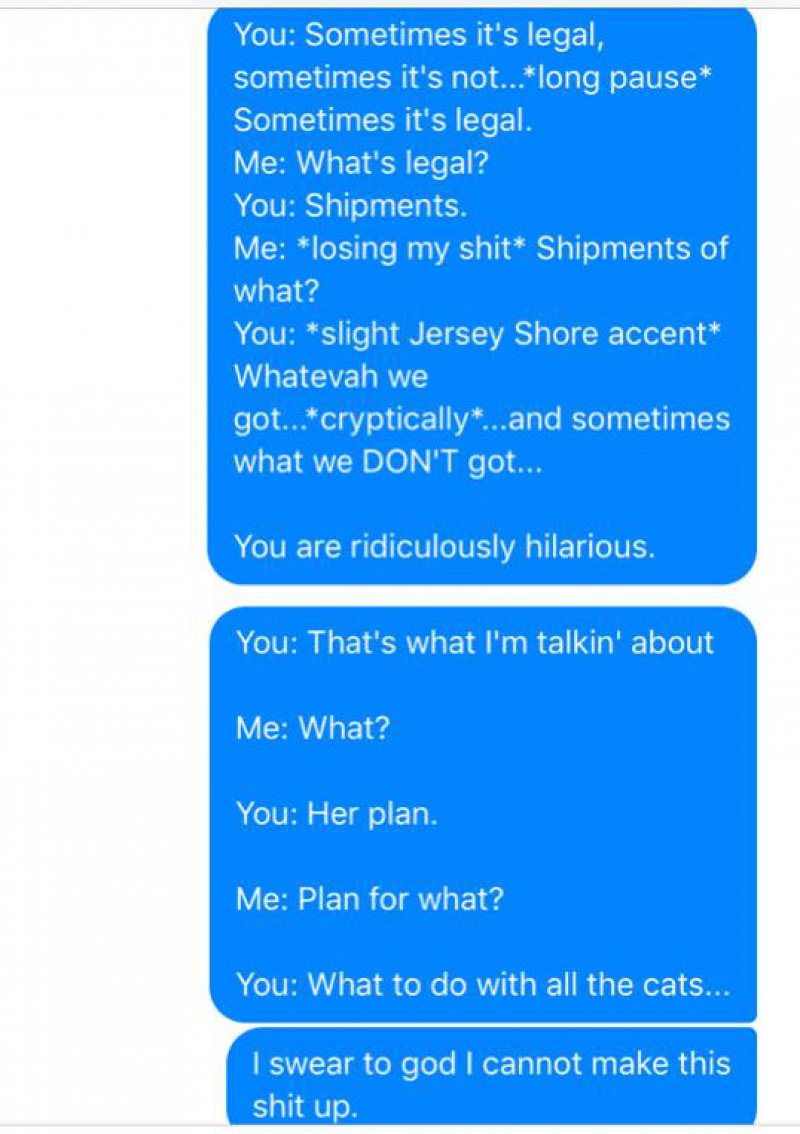 6.She Says Her Husband Has a Brilliant Mind
Despite all the sleep-talking her husband does, Lindsay said she find the entire thing fascinating and amusing. She also said her husband is very creative, talented and has a brilliant mind.