15 Most Inappropriate Products Ever Made
Sunday, Aug 16, 2020, 8:44 pm
These fifteen images will make you wonder who on earth made them. Most of these products are a little funny, stupid or just flat out super gross. We bet you have never come across such stupid products in your entire life, or maybe you bought one of these crazy items, or invented one. Here is your turn to check out 15 of the world's weirdest products ever made.

1.Wine, the Second Known Liquid that can be Breastfed
This is actually a bra that can store a full bottle (750 ml) of wine in its cups. This bra comes handy when you have to sneak some liquor into a cinema or other liquor restricted areas. All you have to do just fill the bra with wine or anything you want, and start sipping from the inbuilt hose whenever you want. The best part is it can increase your cup size by two full cups. Isn't this weird bra a cheap and fun alternative to a boob job?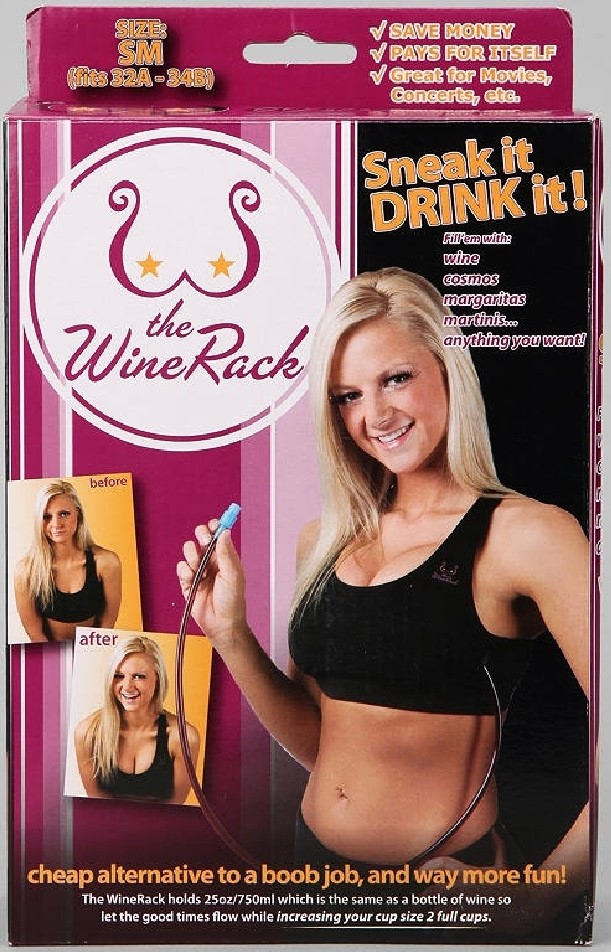 2.This Butt Wiping Pipe
To the geeky folks who always imagine some crazy automatic butt cleaning system in their toilet seats, this one is for you. This butt wiping stick can help people wipe without needing to touch anything. This should also work for people who are morbidly obese. Unfortunately, this butt wiping tool doesn't come with any intelligent sensor to check for 'cleanliness'.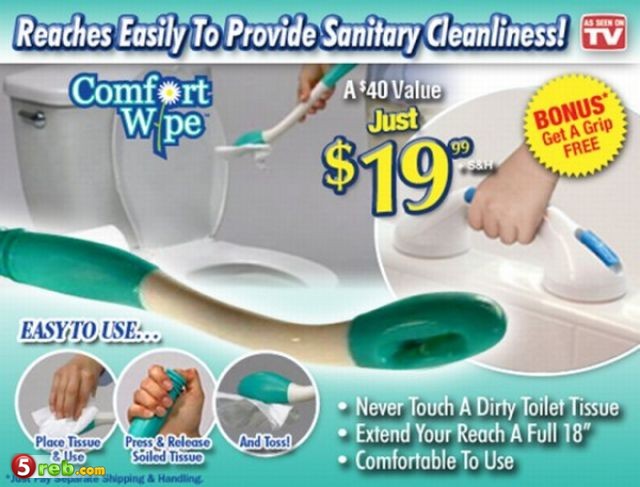 Source
3.A Toy Assault Rifle that Can Fire
This is a toy assault rifle with a cute 'Hello Kitty' theme. This toy gun is little different from other toy guns, as it can actually fire. If guns look this cute, everybody would love to have them including children.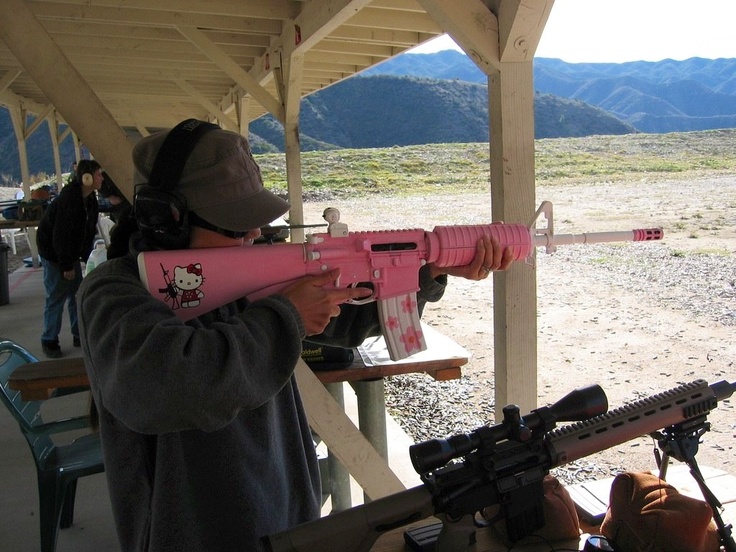 Source