15 Real Life Illusions That Are Sure To Amuse You
Sunday, Aug 30, 2020, 6:14 pm
We hope you people liked our optical illusion paintings that were published a couple of days ago. Illusions are not always made up. Sometimes we will see them even in our real day to day lives. Here are 15 amazing real life illusions that make you awe! All these images are hundred percent real!

13.Colorful Caterpillar, Is it?
Watch closely, and you will find out that this picture is not of a caterpillar, but a flock of colorful birds sitting next to each other. The birds look really beautiful. This is one of the cutest illusions we have seen so far.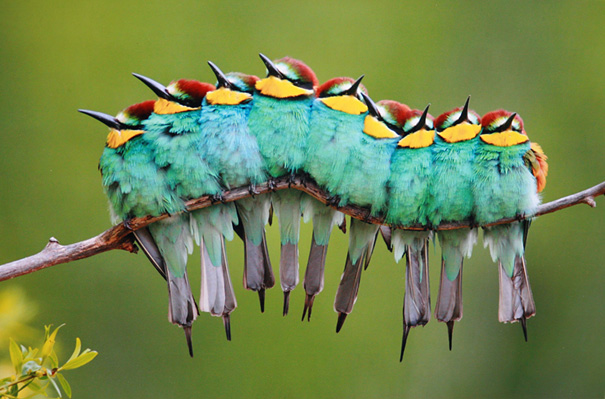 14.He is Painting Sky on a Billboard
Can you guess what's so special about this image? Fine, let us tell you. There is no real human being in this billboard except some serious creativity! Artists designed this billboard image to give us an illusion that there is a real man on it. If you look closely, you will observe that artists cut the edges of the billboard so the sky on the background is visible.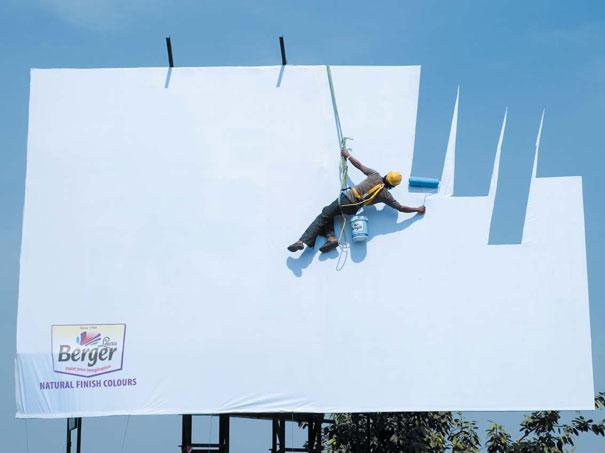 15.Looks more Majestic than a Unicorn
Watch how the big bird on the back gave this animal beautiful wings, making it look like it is some kind of a legendary creature. This picture looks natural and fabulous. This is a rare perfectly timed photo.