Breaking Bad Coffee Shop Is The Best Coffee Shop You Will Ever See
Friday, Jul 15, 2022, 3:55 pm
Most of us prefer spending our time at international coffeehouse chains like Starbucks. However, only a few of us know those small but incredibly cool coffee shops in our cities that are better than these coffeehouse chains. This Breaking Bad coffee shop is one such cool coffee shop you can find in Istanbul, Turkey. Deniz Kosan, a business man who lives in Istanbul, has started this unique and cool coffee shop with Breaking Bad theme. Here are fifteen awesome images of the coffee shop that are sure to amaze you!

7.Drinks are Served in Beakers
This is a dream place to be in for all the Breaking Bad lovers. Guess, who love this place other than Breaking Bad or Walter White's fans? Yes, chemistry students! At Walter's Coffee, all the drinks including coffee are served in beakers! Now decide yourself whether you want to drink coffee in a regular cup at local coffeehouse, or travel to Istanbul to enjoy a latte in beaker!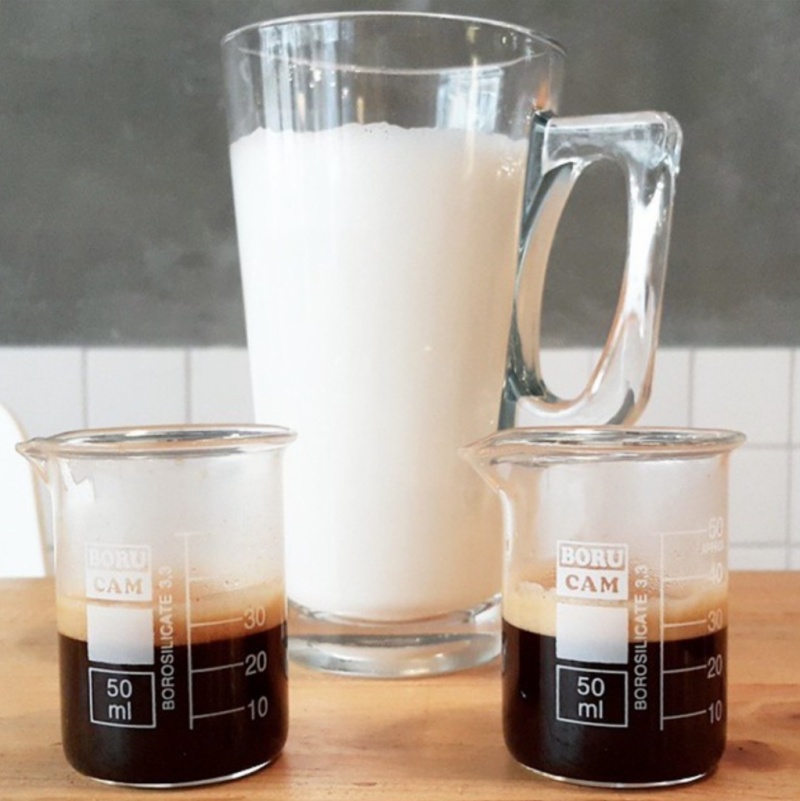 8.Yeah, Coffee Scientists!
You will absolutely love these scenes at Walter's coffee shop. You will find baristas making coffees like they are some kind of coffee scientists! They are serious! They perfectly know how to brew great coffee using burners and burets! Oh boy, visiting this coffee shop would be a wonderful experience!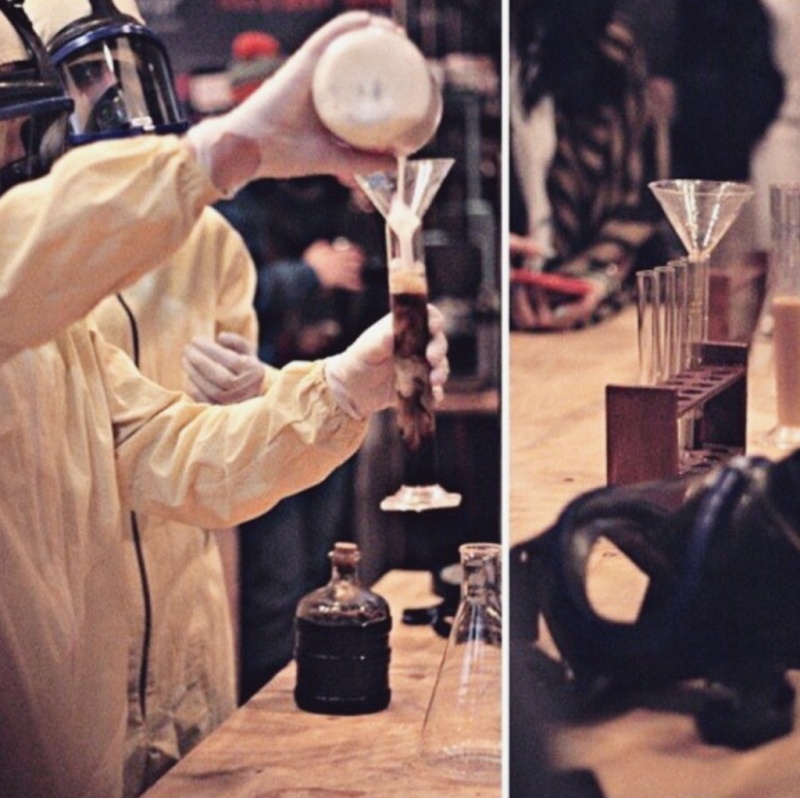 Source
9.Taste Some Blue Meth Candy
Most of us know what meth is only after we saw Walter White and Jesse Pinkman making it in Breaking Bad. This coffee shop didn't even miss that blue meth thing, as they offer some hard candy that look like blue meth in Breaking Bad. Yes, it's a candy, and it's 100% safe and legal to eat!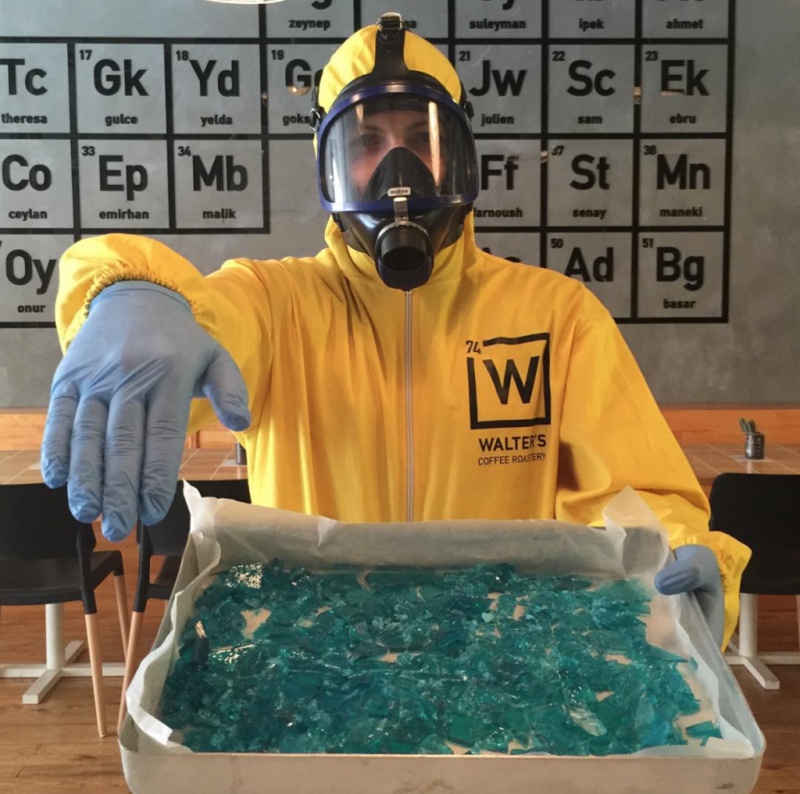 Source