15 People Share Their Most Horrific Black Friday Stories
Thursday, Aug 27, 2020, 1:10 pm
Black Friday is almost here. People love Black Friday for all the fabulous deals it brings with it. There are a good number of individuals who hate the whole idea of Black Friday. The opinions of consumers may differ, but all retail workers have one strong view towards the Black Friday sale. They hate the day. Here are fifteen horrific Black Friday mishaps shared by retail workers, in their words.

1.Tour De Black Friday
Back in my poor college days when I worked in Walmart we had a fight break out over a bike. Fists were thrown, and there was some blood. Eventually, one guy got hold of it and managed to get away from the crowd; he rode the bike out of the store to flee his pursuers (without paying).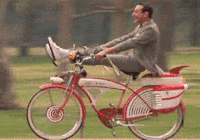 2.The Over Excited Customer
Someone punched a security guard in the face because he thought he was a customer skipping to the front of the line... he was just walking in the door to start his shift. So yeah, my town has those kinds of people in it.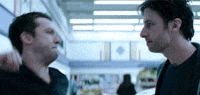 3.Dryer - The Most Convenient Gadget in an Electronic Store to Poop
I worked for BBY for six years. Everyone knows about the lines that you stand in outside. Part of the process is once you get into the store you stand in another line to buy your products. Our manger thought he was particularly smart winding the line through our appliance department. Mind you there is usually 1500+ people in the building at 6 am (with a line still outside). Well, we get a complaint from one of our patrons. After checking the dryers, we find a nice turd in one. Good size solid constancy just sitting there. A lady who did not want to lose her spot opened the dryer and shat right there in front of everyone. I decided that day even though I may want stuff; I will never shit in front of an entire crowd of people for $799 50" plasma TV.