15 Weird Things That Most Guys Do Unknowingly, As Told By Women
Tuesday, Jul 12, 2022, 1:59 pm
Guys, do you know that women find some of your acts weird? While they all look perfectly fine and okay for you and other bros around the world, women find them really, really, weird. Check out fifteen strange things men around the world usually do. From sitting with legs wide open to patting other men on their backs while hugging them, here is a funny but cool list of weird things men do, according to women.

1.Double Pant Slap
It is a habit for most men to tap their pant's pockets just to check whether or not their keys, purse, phone, etc. are intact. They particularly do this when they are about to leave a place like home or office. Men may find this 'double pant slap' or even 'triple pant slap' perfectly fine, but some women find this act very weird!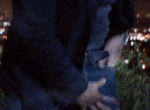 2.Lowering Your Voice While Talking to Dad
Some women feel men lower their voice by an octave when they talk to their dads. Guys, do you think this is true? It may be true because most men tend to have a formal family relationship with their fathers, while they move around and talk freely to their moms. Such men lower their voices out of respect towards their dads.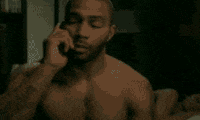 3.Saying "What?" to Buy More Time
When a girl asks a man a question that can put him in a bit of trouble, he may buy more time by just asking back with "what?", Even though he perfectly knows what the girl is asking. Women think men do this to have that extra second or two to think and tell a lie, or just divert, or cover up the issue.