15 Women Reveal The Creepiest Things A Guy Has Ever Said To Them
Sunday, Aug 16, 2020, 12:51 pm
There's no real magic formula to get girls. You may have already seen handsome guys failing to attract women. You may have also seen guys with average looks hanging out with hot ladies. The problem is some men don't know how to communicate with women. They have no idea on how to impress a woman. They try, but in the end, they just creep the ladies out. Read fifteen creepiest things a guy has ever said to a woman, as shared by women.

1.It Ended Badly at the End for the Guy
A guy told me that he had killed two people and dumped their bodies in the lake. He was psycho and thought that somehow that would be "cool" or "mysterious" and would impress me. He offered to take me to the spot in the lake and show me. I called the cops on him. He was pissed and said he made it up and I shouldn't have overreacted. I don't really know what he was expecting.
-otpprincess

2.This Guy and His Squirrel Fantasies!
He was a budding animator who had a crush on me. As a romantic gesture to win me over, he created an anthropomorphic "sexy" squirrel character based on me and drew several very detailed and graphic pin up type pictures of it and uploaded them to his online portfolio. He was a pretty skilled artist and the face of the character was noticeably me. He said it was how he saw me in his fantasies.
-HereticHousewife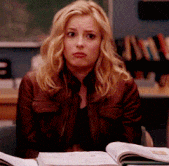 3.This Crazy Ex
Broke into my house left an engagement ring on my bed and a note saying how he'd masturbated in my sheets because they smelled like me. This was all after I broke up with him...
-Solsed