15 Women Reveal The Creepiest Things A Guy Has Ever Said To Them
Sunday, Aug 16, 2020, 12:51 pm
There's no real magic formula to get girls. You may have already seen handsome guys failing to attract women. You may have also seen guys with average looks hanging out with hot ladies. The problem is some men don't know how to communicate with women. They have no idea on how to impress a woman. They try, but in the end, they just creep the ladies out. Read fifteen creepiest things a guy has ever said to a woman, as shared by women.

4.This Dude Who Played it too Soon
The morning after our first date, sent me a picture of a guy going down on a woman, and said his first thought this morning was doing that to me. Later the same day he texted me saying he was falling in love with me... and that was the end of the shortest relationship I've ever had.
-Drusselsteiner

5.The Guy with a Great Helping Nature!
Followed me to the bathroom at a party because he "just wanted to help me." When I confronted him outside in front of the party host he said "I think I'm in love with you", I had just met him that night.
-krotti420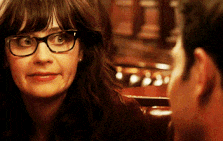 6.Touching and Creepy at the Same Time
I was flirting with a guy in a club, we talked all night and finally kissed. He was awesome and really hot. Then he told me to close my eyes and he put a silver necklace with a cross around my neck. I looked at it and said: "uhm, thanks...?" He smiled and said: "It belonged to my first girlfriend. She died in a house fire when I was 15."
-Herekity99