Essential Tools Every Remote Worker Should Have
Wednesday, Aug 26, 2020, 9:54 am
With the ravaging coronavirus pandemic, most companies have their employees working remotely to contain the spread and practice of the safe-distance regulations imposed by the health organizations. This situation leaves almost every worker, questioning which tools are essential for their working procedures remotely. Remote working has so many challenges. But with the necessary tools, it becomes more comfortable and fast to execute. These tools differ from one person to another, depending on the number of interactions and jobs.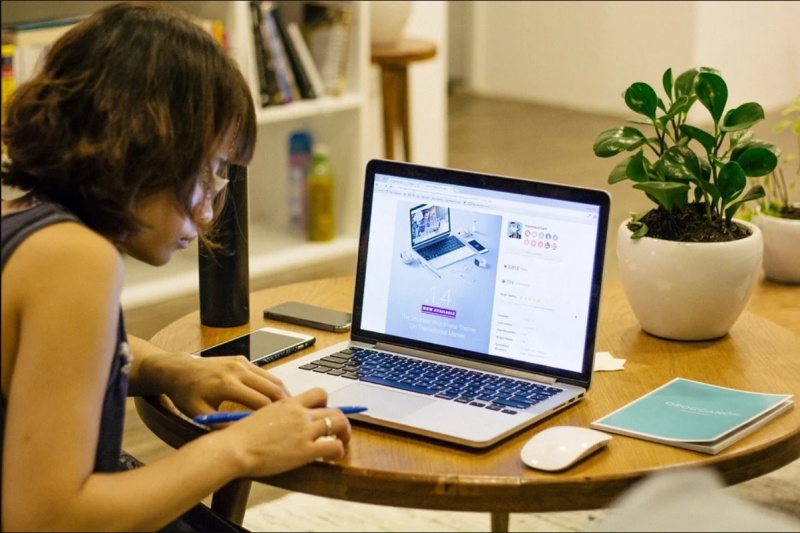 Source
Here is a list of some of the essential proven tools every person doing jobs remotely needs.
1. Video Conferencing Apps
Most remote work requires time to time video communication. In case you are up to a task that requires facetime, then video conferencing apps are essential. They will make you communicate with your workmates, bosses, and juniors through virtual communication. Through facial expressions, gestures, and demonstrations, these video conferencing apps will enable you to communicate effectively and efficiently, just like when you are in the same office. According to many
video conferencing software reviews
, there are plenty of conferencing apps that provide different services depending on your job's nature. Some are for one-on-one communication, while others can handle a full conference. While others offer premium-paid services, others are free and affordable, making you carry out your duties without incurring extra costs. A requirement for these apps is that you should be connected to a reliable internet to work efficiently.
2. Screen Sharing Software
Do you want others to know what you are up to on your computer or laptop screen? If so, then a screen sharing software comes in handy when working remotely. It enables the connected members to view what you are doing on the screen. It gets used when you are demonstrating something or tracking all
types of employees
to see if they are working on the assigned projects. Screen sharing software captures your entire screen, showing your opened apps types and documents, meaning connected individuals can be on your shoulder, looking at what you are doing, literally. There are many apps you can choose from, depending on your needs and what they have to offer.
3. Screen Recording Tools
Do you want to take a screenshot of what you are doing on your desktop or have a recorded video while working remotely? Worry not as there are screen recording tools that you can use to carry out this task efficiently. Screen recording tools come with different designs for different uses, and some end up having inbuilt annotations, which help a lot. The good thing about these screen recording software/tools is that they are free to use. In case you want additional services from it, you can make payments for the premium services, but for the regular office duties, you can use them free of charge. After taking the screenshot or recording the video, you can upload it into an email or synchronize it to your computer and send it to someone to view. This app is ideal for individuals who would love to teach others about doing something or employees who want to let their bosses know their progress.
4. Online Office Suites
With individuals shifting from desktops to writing pads and such, they are slowly drifting away from the regular office writing documents and software. Such software includes the famous Microsoft word, excel, PowerPoint, and other related tools. From the Microsoft office, people are going into other similar software, including the Gsuite, which comprises of the Google Docs, Slides, Sheets, and much more. This online software is essential since they are convenient to use, and one can share real-time work with their workmates or supervisors. Through this sharing, individuals on the receiving end can also add real-time comments, corrections, markings, and other necessary precautions that need not wait. This situation means, as an online worker, you can share your assignments with workmates, get recommendations and inputs in real-time, thus taking a shorter time to complete them. Most of these suites are offered free of charge and automatically share your work with the designated people. They also help save your work automatically, while enabling you to give rights to other members, either editing or just viewing.
5. Mobile Hotspot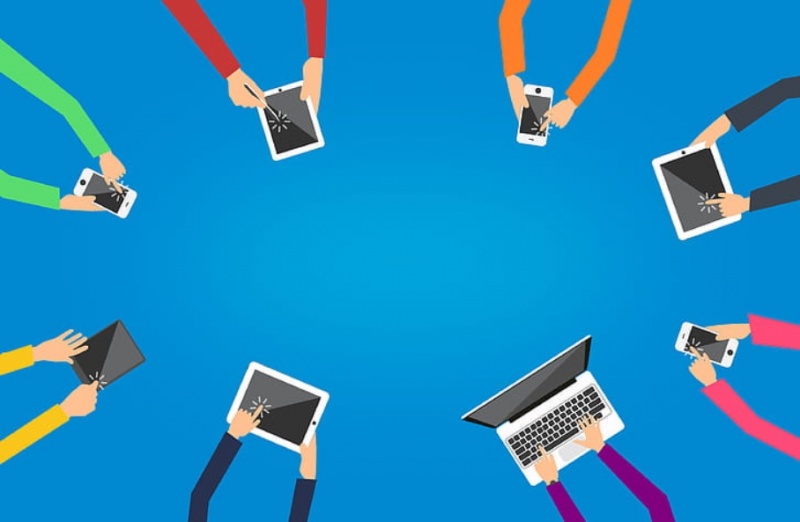 Source
With remote work, you need a reliable internet connection. With centers outside major cities, this secure connection always turns out to be a myth. With the advanced technology, we now have a mobile hotspot for use to people working remotely. How does a mobile hotspot work? If you are a technological guru, you already understand this. If you aren't, then it's easier to understand this. One way of having a hotspot is by buying a portable Wi-Fi gadget that will provide you with the internet wherever you go. These devices usually come in a small-pocket size and can serve different gadgets. With the tools, you can subscribe to different plans at different rates, depending on your usage. If you aren't in a position to purchase a WIFI device, then your smartphone can do a perfect job.
Most types of smartphones
come with this feature in their connection, enabling you to share your mobile network with other devices, including laptops and desktops. However, using your smartphone may make you incur extra costs in your data plan and ends up draining your smartphone battery faster than usual.
6. Remote Desktop Software
Do you want to access your office desktop remotely at home? Worry not since there are varieties of remote desktop software you can use. What do they do? They enable you to connect with a computer in a different location and work on it as if you were seated in the same place. If your company or business contains certain types of information that need to be viewed from time to time, this software comes in handy. It will make you present in the office virtually while working in another area. The good thing about this software is that most of them are free, and you will only pay if you are using it massively for business. One good example of this situation is, if you are an IT expert, and need to solve office computer software. You don't need to travel that long to attend to it. You can use remote desktop software to access the computer and work on it effectively. There are different remote software you can choose from, and you need to consult with your company or IT specialist on the best to use for your team.
7. Team Chat Apps
Do you work as a team? If yes, then you need a team chat app that will keep the conversation going with your team. A good team chat app enables you to share progress with others, without even calling or incurring additional costs. While you can use an email for the same, you require a real-time chatting experience that brings out the exact human conversation. Such apps enable such communication to happen. You can check for the best team chat apps or have a chatting app in which you can create a working group. Most of these team chat apps are free of charge and come with additional features such as sharing pictures, audio, and video messages. You only need to acquire one, invite your remote team members, and start communicating. It's ideal in jobs that require each individual's input or in areas whereby progress is shared and monitored by all the team members.
8. Cloud Storage
There are several storage devices, including hard drives, hard disks, and also flash disks. None of these storage devices have more benefits than cloud storage. With cloud storage, you can save your work and documents online via cloud and access it anywhere you go. You don't need to buy or carry a device. A cloud account is required for you to get sorted. The good thing about cloud storage is that it accommodates large documents, including media files, and does not get lost. You could recover your account if you forgot about it. Cloud storage also enables you to share documents from the cloud storage with others, and you can easily download these documents to your other devices anywhere and at any time. You can also work as a team whereby through the cloud storage, your team can add, edit, remove, or make changes to documents depending on the admin rights.
9. The To-Do List Apps
Working online has the challenge of forgetting what is supposed to get done on a particular day. Gone are the moments of using a pen and paper to remind you of what you are supposed to do. At this age and technology, several to-do list apps make this possible without using physical reminders. You can use your email inbox to create a to-do list or download an app specifically designed for this. This list will be guiding you on when to perform specific tasks and at which time of the day. Ensure you get one that is easier to use and does not require much space on your devices. We have the necessary apps free of charge and the advanced to-do apps, which offer more services at a cost.
10. Project Management Software
If you are undertaking projects remotely, then project management software is an essential requirement. It enables you to capture different tasks in different steps required to complete a project. A full-fledged management software lets you carry various projects with different orderly tasks or workflows with complex time-management needs. With this project management tool, you can assign multiple plans with different lead-times or different projects with varying times to different individuals. There are several project management software you can choose from, depending on the projects you are taking, the times required, and the team members. Some of these tools are free to use, while the advanced ones need a paid upgrade.
11. Note Taking Apps
If you are someone working remotely, especially in the field, you require a note-taking app. What does this app do? A note-taking app will enable you to take notes without having to open a lot of sticky notes. Most of these apps come with web-clipping features, which allows you to save things you can read later, and help you stay organized. These apps come with different designs and capabilities, depending on one's tasks. Some are free, while others require an upgrade, through payments to become fully functional. Note-taking apps have replaced the usual, hand-written notebooks and are on the verge of also replacing the sticky notes. The disadvantage of sticky notes is that you need to open several of them to varying messages and tasks.
12. Password Manager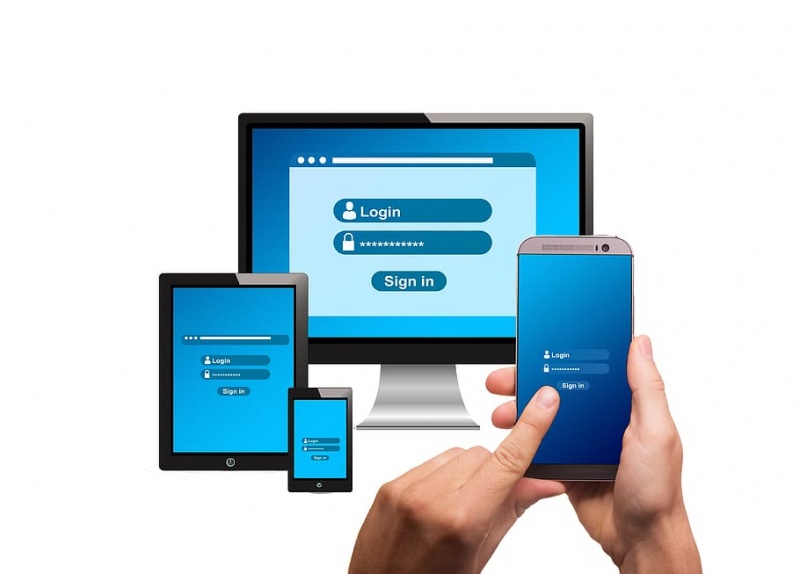 Source
Working through remotely means you will be working with different software, apps, and accounts that require passwords. The best way to manage these passwords is by having a password manager. It enables you to store different passwords in an encrypted sheet, secured by just one password. That one unique password must be robust since it accommodates all your other passwords and defends them from online fraudsters, scammers, and hackers. Through a password manager, you will easily control all of your software and application passwords, and you don't need to worry about them leaking or changing them due to security breaches. Ensure you get a password manager that does not require storage software or to get saved in someone's server. A good one does not require storage and needs to sync up with all the devices you possess.
Other tools you can consider having while working away from the office include automation tools to make the work simpler and a VPN to secure your networks. You also require a Two-factor authorization tool to ensure your accounts don't get hacked, online backup, etc. All these requirements depend on how one works and the needs of their work. Some might require a combination of fewer or more apps. We hope the tools listed in this article will be of great help to you and others you work with. The good thing about these tools is that most of them are free, while others require an affordable subscription.
Report