15 People Share Their Most Awkward Moments Ever
Saturday, Jul 2, 2022, 9:45 pm
Sometimes, we put ourselves in pretty awkward situations. We may trip and fall down, bump into people, or our stomachs start making weird noises in a quiet room! Unfortunately, there are people who try their best to try not to get involved in awkward situations every day.
Jenny Lawson, popular by name 'The Bloggess', shared an awkward moment on her Twitter page. Her followers soon started sharing their own embarrassing moments. Here are fifteen best out of all of them.
4.Give Me the Baby
This is really an embarrassing situation. She might have apologized and left the place, but the incident will haunt her for days, or even weeks. Whenever she remembers this incident, she would definitely tell to herself 'Oh god, why?' Almost all people on this planet have their own embarrassing moments.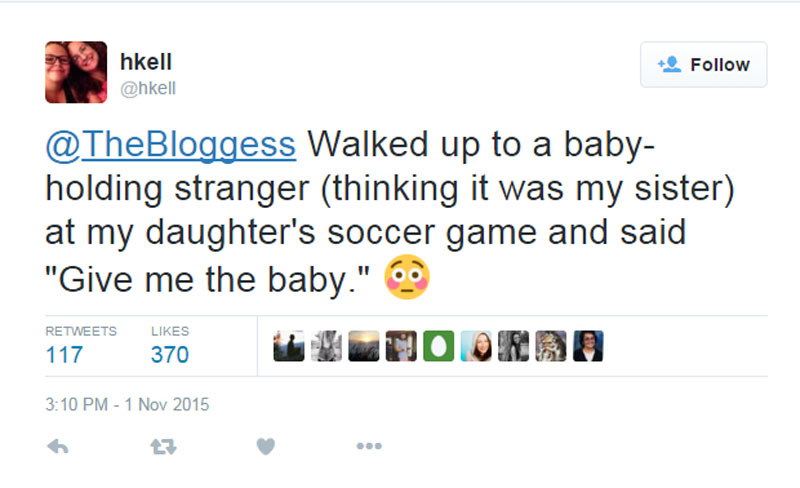 5.When God Sends You Love of Your Life... But You Have Other Ideas
Who doesn't want good looking girlfriend or boyfriend? Some of us even pray everyday for them. When God listens to prayers, and decides to gift one, most people do exactly what this girl has done! Awkward, very awkward indeed!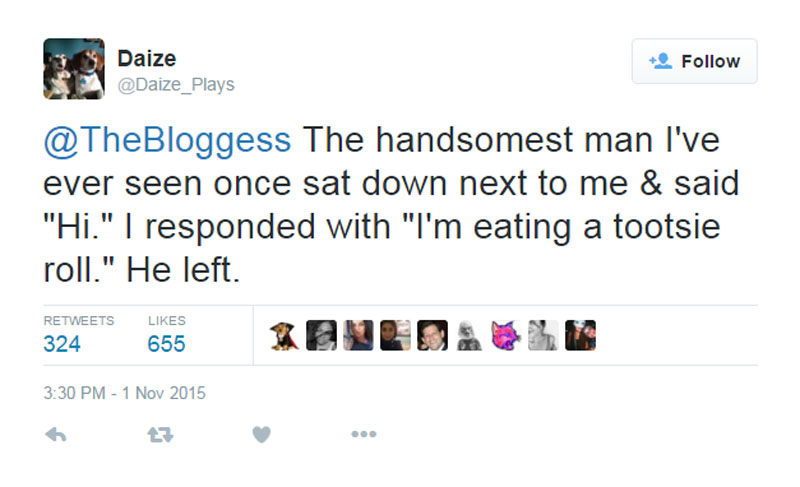 6.The Right Way to Respond to an Embarrassing Situation
Now, this is hilarious! This lady has not only shared an awkward moment but also given us a very cool tip to deal embarrassing situations in a better way. When something goes wrong, and if you think you are already embarrassed, leave the scene as soon as you can and never visit the place again anytime soon. However, you need to make sure you haven't troubled anyone, or caused any major damage! If so, stay there, and clear the mess before you leave.