15 Awkward Sex Scene Stories As Told By Actors
Thursday, Aug 27, 2020, 4:53 pm
Do artists feel comfortable acting in sex scenes? Most of them unanimously say NO! Contrary to what some people may think, actors and actresses don't enjoy doing sex scenes. Such scenes cause discomfort to actors. Needless to say about the embarrassment they get by undressing in front of other co-actor, director, cameraperson and other crew members.
In most cases, actors and actresses don't engage in real time sex. They may not go completely nude too. They don't find sex scenes interesting or amusing. In fact, men never get an erection while filming a sex scene. Getting an erection is considered unprofessional. Probably this is why we find sex scenes in movie unnatural and weird. Don't we?
Actors take great care while filming hot scenes. Men use 'modesty socks' to hide their privates. Women use skin-colored pads to prevent accidental insertion. They also use nipple pasties to keep their nipples from showing. Female actresses use 'artificial bush' a.k.a. merkins to hide their privates.
Read these fifteen most embarrassing sex scene stories as shared by actors, and you will understand how difficult it is to act in a sex scene!
13.Ashton Kutcher Couldn't Orgasm Soon
While filming 'No Strings Attached' with Natalie Portman, director Ivan Reitman told Ashton Kutcher he was taking "too long" to... finish. "Ivan comes back in and is like, 'I think you need to orgasm sooner,'" ComingSoon.net quoted Kutcher as saying. "Your male machismo is like, no, no, it would take me much longer than this!" He added.
14.Margot Robbie Pushed Leonardo Dicaprio Away
Actress Margot Robbie, who worked with Leonardo DiCaprio for 'The Wolf of Wall Street Movie,', told Manhattan Magazine that she tried to get him out of her light. "We were positioned while they lit around us in one scene, and I kind of pushed Leo's head to one side and told him he was in my light and he moved out of it. I don't think anyone has told him to get out of their light in quite some time. He seemed extremely shocked, but it was kind of funny."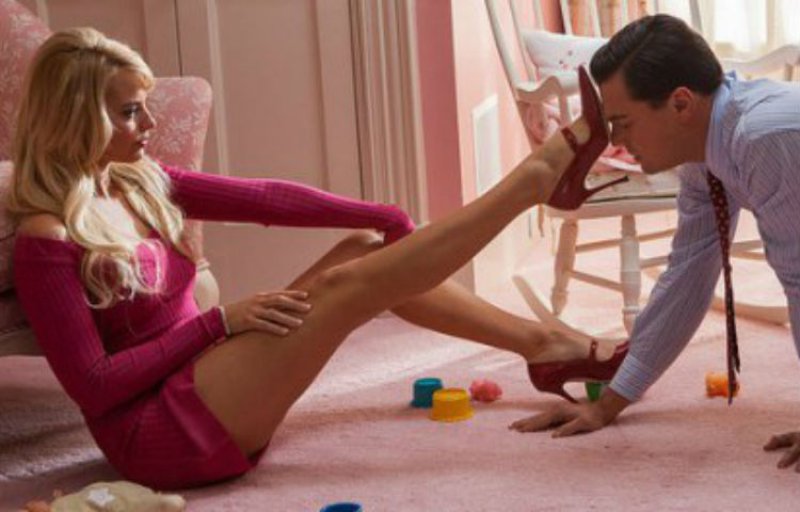 15.Allison Williams Made Her Butt Smell Like Cake
If you watch Girls TV series, you probably remember that hot and high-intensity scene where Ebon Moss-Bachrach (Desi) 'eats out' Allison Williams' (Marnie) rear. She told Vulture she asked the makeup girl on the set to make her butt smell and taste like vanilla cake!