15 Most Embarrassing Dads On Facebook Ever
Saturday, Jul 2, 2022, 4:22 pm
The older generation has a problem using social media. This is the reason sometimes Facebook messages or tweets from parents and grandparents can be embarrassing. Some of them just share random awkward stuff or drop super-embarrassing public messages. All people are not the same. Now that means all dads aren't the same either. Check these fifteen awkward and inappropriate Facebook messages from dads that will make you cringe!

4.His Little Girl Was All Grown up
This was probably
the most embarrassing Facebook status message ever dropped
by a dad. The 'little girl' was clearly unhappy there.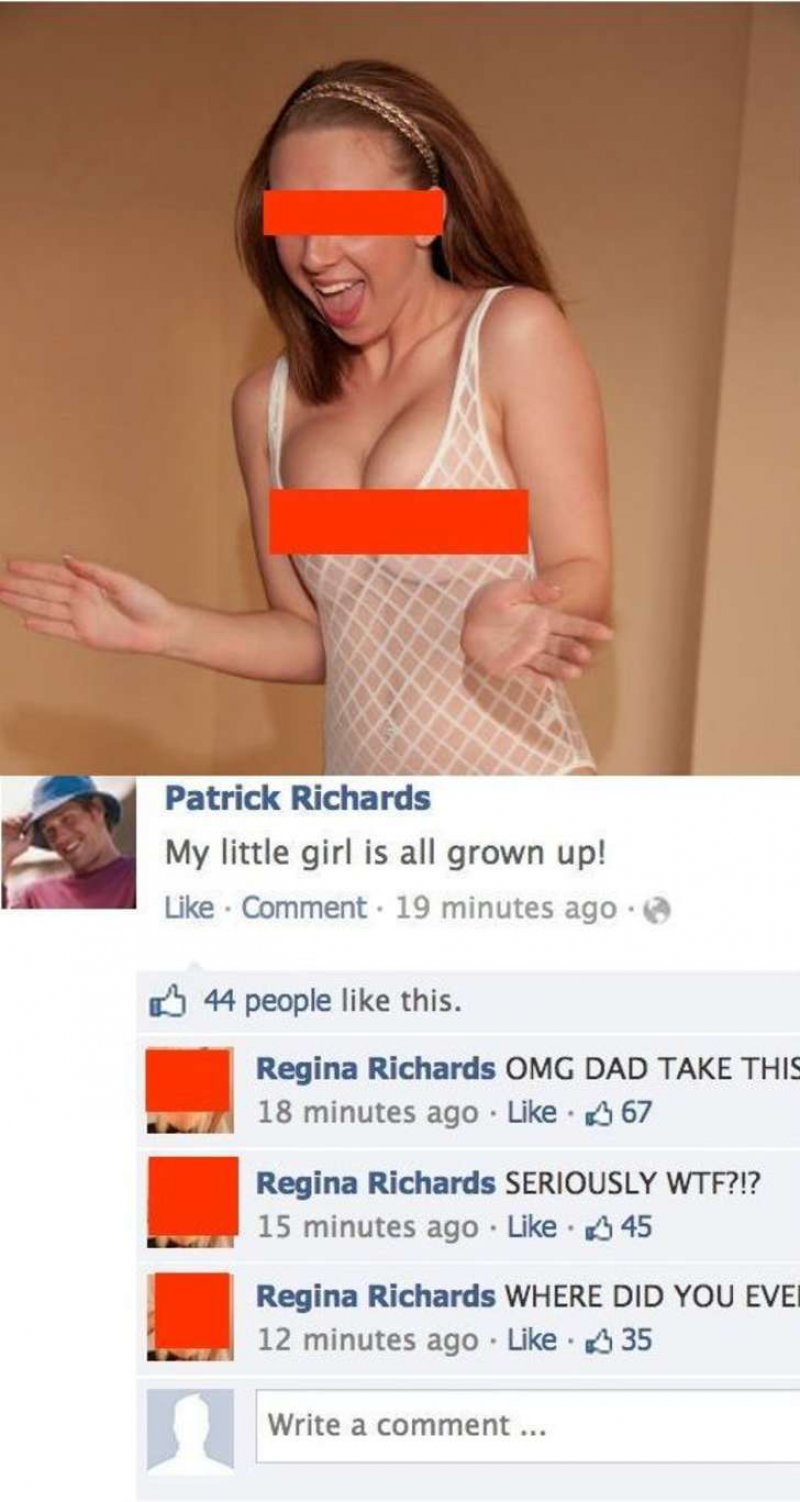 5.This Hilarious Dad
Okay, His dad's sense of humor is little weird but hey! Atleast it wasn't a daughter like all the other dads here. But in either case, It's not nice to post that stuff on Facebook for everyone to see!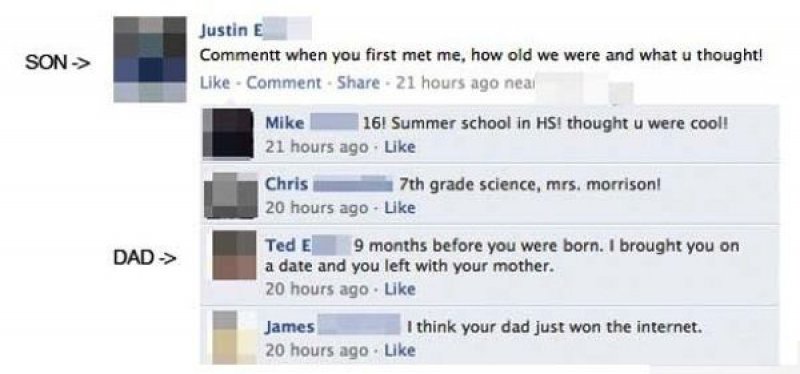 6.This Dad With A Problem
First, the daughter here was being completely trashy for showing off her peculiar talent on Facebook and tagging her parents on her
embarrassing Facebook status
, but her Dad made this
Facebook status even more embarrassing
with his creepy little bedroom secret. We guess
some families shouldn't be on Facebook
.