15 Disgusting Kids Halloween Costumes Ever
Friday, Aug 13, 2021, 4:21 pm
With Halloween just a few weeks away, perhaps, we may not find a good time to talk about Halloween costumes than now. At this time, people usually are busy working on their Halloween costumes. We have already seen a set of
really cool awesome Halloween costumes very recently
. Now, we will see some
interesting kids Halloween costumes
. By calling them interesting, we don't mean they are pretty. They are disgusting. Check out these fifteen horrible and inappropriate kids Halloween costumes.
4.Road Kill Costume
The kid you are seeing in the picture wore a 'road kill' costume. He looked like he was crushed by a car or truck on road. This costume is highly disgusting and scary with stuffed heart and intestines hanging out. Most people will not approve this children road kill costume on Halloween even though it looks scary.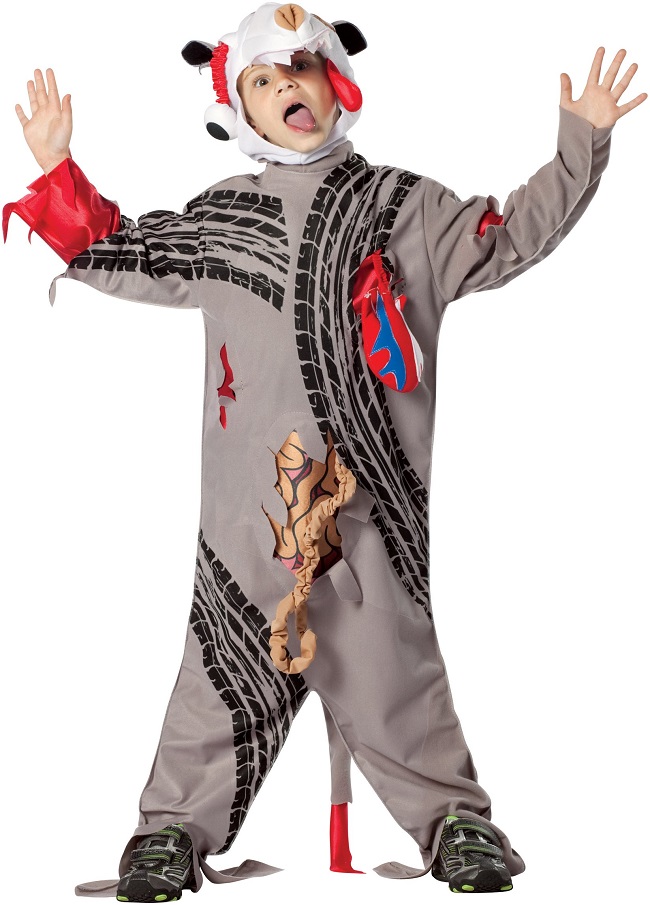 5.This Funny Mr. T Costume
The idea behind this costume may not be bad, but the execution was. Mr. T costume on this kid looked awkward and hilarious. We guess this baby will absolutely hate this picture when he or she grows up. Parents - choose a cool Halloween costume this year! Never ever put something on them that embarrasses them when they grow up.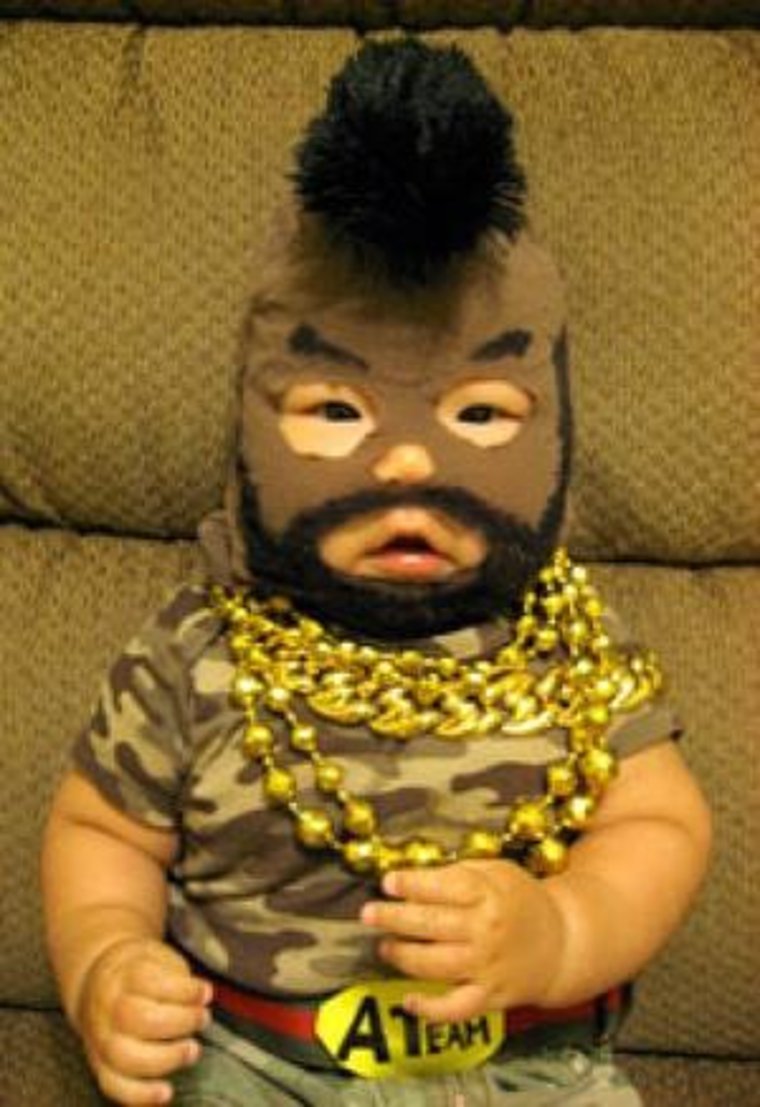 6.Biggest Ever Sperm Cell Spotted!
No one can ever get a worst costume idea than this. Who would put a condom costume on their kids? This is highly inappropriate. Some of you guys may even laugh hard at this. Imagine all the embarrassment this kid has to take from his friends and family members when he grows up. To parents of this lad - Why you do this???