15 People Reveal The Craziest Stories Of Working In A Funeral Home
Sunday, Mar 28, 2021, 4:03 pm
There is always an element of fear attached to death and dead bodies. As ordinary people, we don't often get to see a corpse closely. However, funeral workers have to deal with them on a daily basis. From embalming dead bodies to making funeral arrangements, they literally make money from death. They do a fantastic job, though. Some of their work experiences send chills down our spine. Read fifteen workplace stories of funeral workers that will scare the hell out of you.

10.That Was a Little Awkward
We had a dead clown one time. This person was buried in full clown costume with makeup and all. At the family's request, the funeral directors were clowns too. They supplied costume and did our makeup. Family and friends had one teardrop painted on near the eye.
-spicemaster242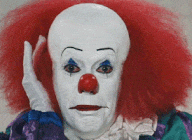 11.This Will Make You Cringe Hard
One of the creepiest for me was having to clean a gentleman up... I was supposed to clean his eyes, as well. Opened those up only to see two empty sockets. No eyes. Apparently, it was a post-autopsy embalming.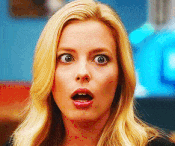 12.Punching a Corpse?
I worked at a funeral home for a while when I was a teenager. After an open casket viewing, a man came in saying he wanted to pay his respects privately. No big deal that is fairly common.
We led him into the viewing room, opened up the casket and told him to take his time. A couple of minutes later we're sitting in the office and hear a really loud popping sound, followed by running and the door slamming. We ran into the viewing room and the deceased's mouth was hanging open and the skin was odd looking. The best we can figure is that he punched the guy and took off.
-Gingervitus455