15 People Reveal The Craziest Stories Of Working In A Funeral Home
Sunday, Mar 28, 2021, 4:03 pm
There is always an element of fear attached to death and dead bodies. As ordinary people, we don't often get to see a corpse closely. However, funeral workers have to deal with them on a daily basis. From embalming dead bodies to making funeral arrangements, they literally make money from death. They do a fantastic job, though. Some of their work experiences send chills down our spine. Read fifteen workplace stories of funeral workers that will scare the hell out of you.

7.This Wasn't a Good Sight Either
I was a part-time funeral director's assistant. We once had an elderly woman with a glass eye who requested it be kept wide open for the service. Gave me a hell of a fright when I saw her in her casket.

8.Strange!
My mom works in the funeral business. Sometimes I would come to work with her and help her set up the chapel for a service. One service in particular was of a little boy who drowned. His parents dressed his identical twin brother in the same outfit as him for the funeral.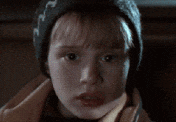 9.Man's Best Friend
My mother worked in a funeral home. One day, she was asked to go up in the attic to look for some old records, and came across a baby coffin. She went to move it with her foot, and could tell it wasn't empty. Immediately went back downstairs and asked the director about it. Apparently it's a client's embalmed dog that's being stored until he dies, so that they can be buried together upon his death.
-hate_my_login