15 McDonald's Employees Tell The Worst Thing They Witnessed In The PlayPlace
Saturday, Jul 9, 2022, 1:45 pm
Kids love McDonald's PlayPlace, but as an adult, you may already know how things can go horribly wrong there. Not just PlayPlace, almost all children's play areas have some really dark secrets that many of us don't know. Now coming back to this list, we have fifteen McDonald's employees who revealed some really shocking things they witnessed at PlayPlace. These confessions will help you understand the place better and take extra care of your children.

4.That Was Bad
It was my first day working at McDonald's, things were going smooth until I looked underneath the floor of the playplace and found a bunch of used condoms, Resigned the first day.

-PattyBouvier44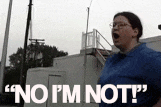 5.Teens Who Turned 'PlayPlace' into 'ForePlayPlace'
Two teens were nowhere to be found, After intense search, I finally found them in the ball pits. When they left, something wasn't okay with the girl, I searched the place and found a 1-2 balls wet. When I smell it was jizz.
-shasta69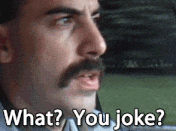 6.When an Employee's Nightmare Came True
Had this fat kid get stuck in it and when i was sent in to pull him out, i got sued for "reckless endangerment of a child and inappropriate contact with a child." i seriously wanted to punch the parents. fuckers got me fired and held up in court for 3 months.
-drthaller