15 Hidden Inappropriate Jokes In Children Cartoons
Thursday, Aug 12, 2021, 4:59 pm
Inappropriate jokes
, sexual innuendos or subliminal messages should never exist in children cartoons. Unfortunately, throughout the history of children's entertainment, there are many instances where age-inappropriate content is sneaked into mainstream movies and TV shows. Even the popular children's entertainment companies like Disney were grilled in the past by parents for their sexual innuendos and subliminal messages.
You wouldn't believe but most TV shows aired in the past had references to age-inappropriate jokes. Since we weren't old enough to understand them back in the days,
most of those adult jokes
remained unnoticed. As most of our parents weren't big fans of cartoons, they missed those jokes too. Thanks to the internet and people who work restlessly to
ruin our childhood
, we are now able to show you these fifteen hidden inappropriate jokes in children cartoons! Note that the writers or directors didn't include them intentionally. Some of them were paused at the wrong time to notice the joke in it.
4.Rocko Worked as a Phone Sex Operator
'Rocko's Modern Life' is another famous 90s cartoon show
. This TV series has got one of the best and most exciting plots. This TV cartoon series is full of adult humor. We didn't quite get those innuendos and double meaning speeches back then, but if you watch this series again, you will be surprised how inappropriate the show was for children.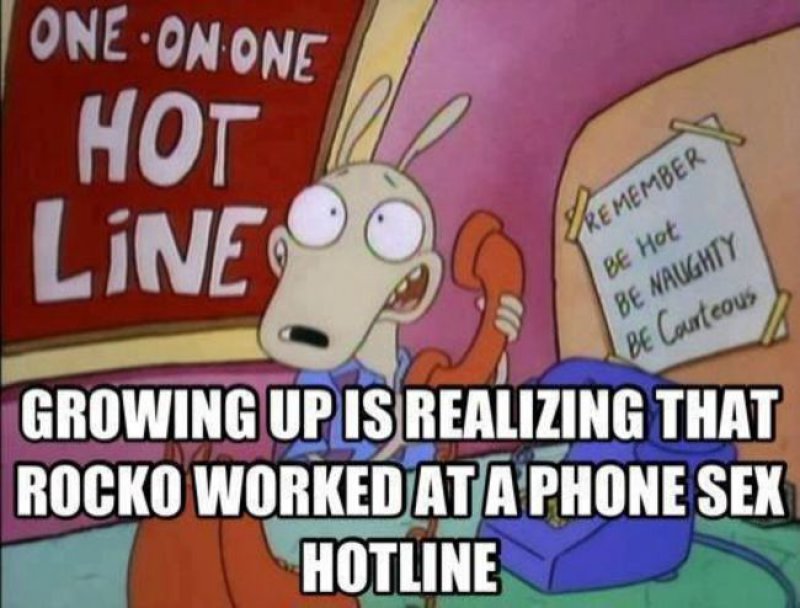 5.This Weird Scene from Tom & Jerry Show
If you watch cartoons as an adult, you sometimes can't unsee some strange and bizarre scenes. We all love Tom & Jerry show as kids, but how do you explain this particular scene, which you see here? If you are feeling little uncomfortable watching this clip, or if you think this in inappropriate, you are done with your childhood!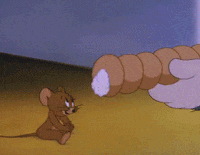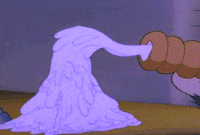 6.Dot Has done it Before Miley Cyrus
Remember Yakko, Wakko and Dot? The three incredibly cute characters from Disney's Animaniacs TV series! There are so many subtle jokes and innuendos in this show as well. Check this picture and you will find one! If you have watched this series as a kid, we strongly suggest you to see it again one more time to understand what you have missed!