Top 15 Worst Celebrity Wardrobe Malfunctions
Wednesday, Aug 19, 2020, 1:22 pm
Wardrobe malfunctions are common in the entertainment industry. We have been seeing them happen from a very long time. Celebrity wardrobe malfunctions don't happen every day. When they do, the incident will be all over the news! In most cases wardrobe malfunctions are accidental. They often happen due to lousy designing of the outfit/dress by the designer or due to some unforeseen circumstances. Although they act like they don't care about it, A wardrobe malfunction can be traumatic for a celebrity. However, in some cases, celebrities and models intentionally let their clothes slip or drop, hoping for some popularity! Be it an accident or a publicity stunt, a wardrobe malfunction excites an average fan! Here are fifteen worst celebrity wardrobe malfunctions that are sure to shock you!
7.Toni Braxton's Backside
In August 2013, Toni Braxton made headlines for her wardrobe malfunction. While performing a medley of hits, the back of Braxton's glittery dress slipped off. Strangely enough, she did not feel a breeze. Like the pro she is, Toni Braxton kept on singer until a guy gave her a jacket to wear. Luckily, Braxton was wearing a nude undergarment, so not too much was showing. Sorry fellas, looks like you'll have to wait a little longer to see more of Toni Braxton.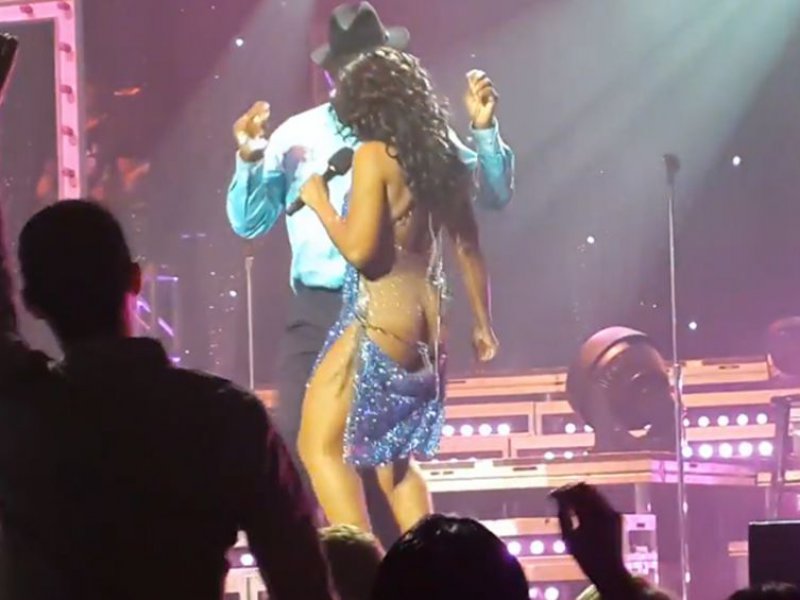 8.Sofia Vargara Split Down the Middle
Sofia Vergara always seems to wear a form-fitting dress to events. But her form didn't really fit into the dress she wore at the 2012 Primetime Emmys. The actress was fine walking the red carpet. But 20-minutes before her show, Modern Family, won the award for 'Best Comedy' the zipper on the back of her Zuhair Murad Gown burst while she was in the bathroom. Lucky for her, someone was able to sew her right up, and she appeared on stage with the cast like nothing ever happened.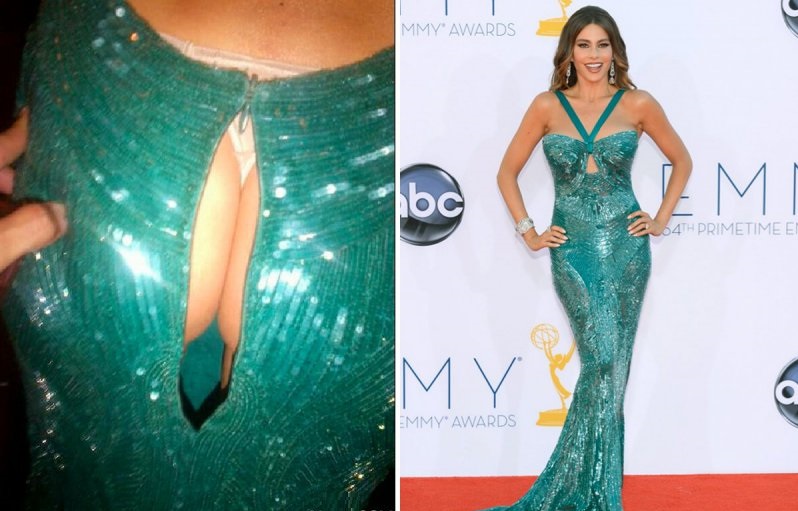 9.Jonah Hill Split Pants
Jonah Hill should definitely invest in better quality pants. The actor was too busy hobnobbing and posing for cameras to pay attention to the gaping hole in his trouser leg. His pants are very loose fitting, so it couldn't be Hill's size that led to the rip. This can only be the disastrous results of buying your pants from the bargain bin at the local mall.