12 Famous Hugh Hefner Hookups Ever
Sunday, Aug 23, 2020, 11:24 am
Hugh Hefner may be a 90-year-old man, but he's more sexually active than many of you younger guys who are reading this topic. At an age where an average old man struggles to stand up and walk, Hefner not only stands up but also makes things stand up and work for his pleasure! The original "Playboy" reportedly had sex with more than a thousand gorgeous women. Although his former girlfriends complain about his inability to have coitus and call him a "serial wanker," we all still need to agree to the fact that he gets more women than any other top Hollywood celebrity ever has. We take this opportunity to present you with the details of 12 famous Hugh Hefner hookups. He's like a great-great-grandfather to some of the girls when in regards to age!
Some of the hottest pornstars
were once his playmate.
#7 Hugh Hefner And Brande Roderick


Brande Roderick is a model, but she is best known for her work on the TV show, Baywatch. She too is one of the few women who spent some quality time with Hefner. Unlike the other Playboy Bunnies whom he would just use and throw, Brande Roderick managed to move up the rank quickly to become one of his favorite Playmates. She was Playmate of the Month in 2000 and went on to be the Playmate of the Year in 2001. Roderick has never confirmed being Hefner's leading lady, but the pair made many red carpet appearances together on multiple occasions.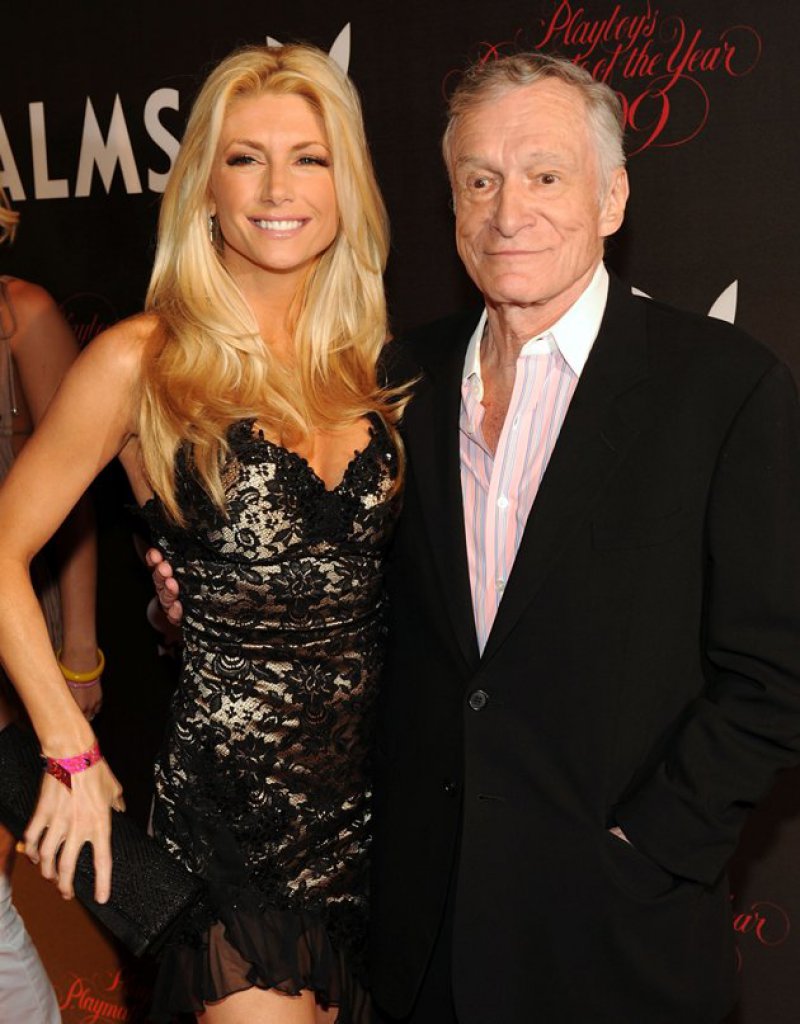 Report