12 Funny Blowjob Memes Will Make You Lol
Friday, Mar 26, 2021, 10:07 am
Human beings claim themselves to be the most intelligent, organized, and cleanest living beings on Earth, but many of them don't find the idea of keeping someone else's genitals in their mouth gross! Well, that is how things have been like for a long time, and the good thing is that at least sex keeps humans closer to nature. As the title of the topic suggests, what you are about to read now are a bunch of blowjob memes. These 12 hilarious blowjob memes neatly sum up how mad men are for a good head!

4.Girlfriend On Period, Blowjob Week!
Remember guys, many girls feel horny when they are on their period, so they don't mind giving their boyfriends a nice head! As a responsible boyfriend, one should find a way to pay back his girlfriend's favor. Now, this doesn't mean you should transform into a vampire and eat your girl out! We are just telling you to find some ways to satisfy her. You may try nipple or clitoris stimulation, do it in the backdoor, or use a condom if the idea of period sex doesn't gross you out. A happy relationship is when a man and woman cum together!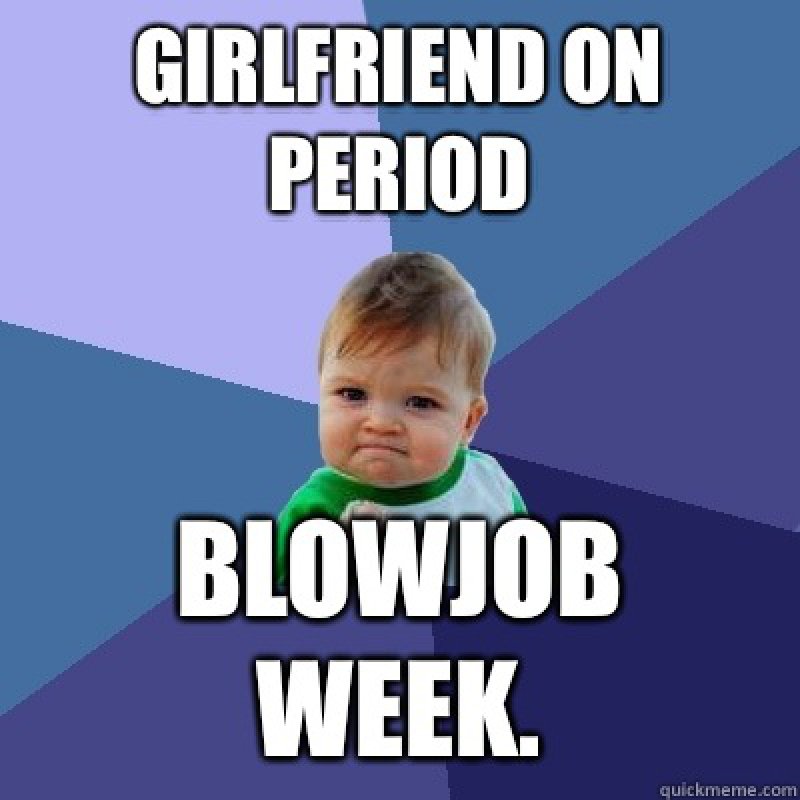 5.Those Killing Looks!
Hey, "sexperts," say that you should make eye contact with your girl as long as you can, than simply closing your eyes to enjoy the moment. If you want your girl to give you a terrific head, you need to talk to her, appreciate her effort by telling how she is making you go mad, etc. A bit of dirty talk excites her even more, and all of this may result in extended blowjob session! Just as this meme says, it feels a bit awkward to make eye contact, though!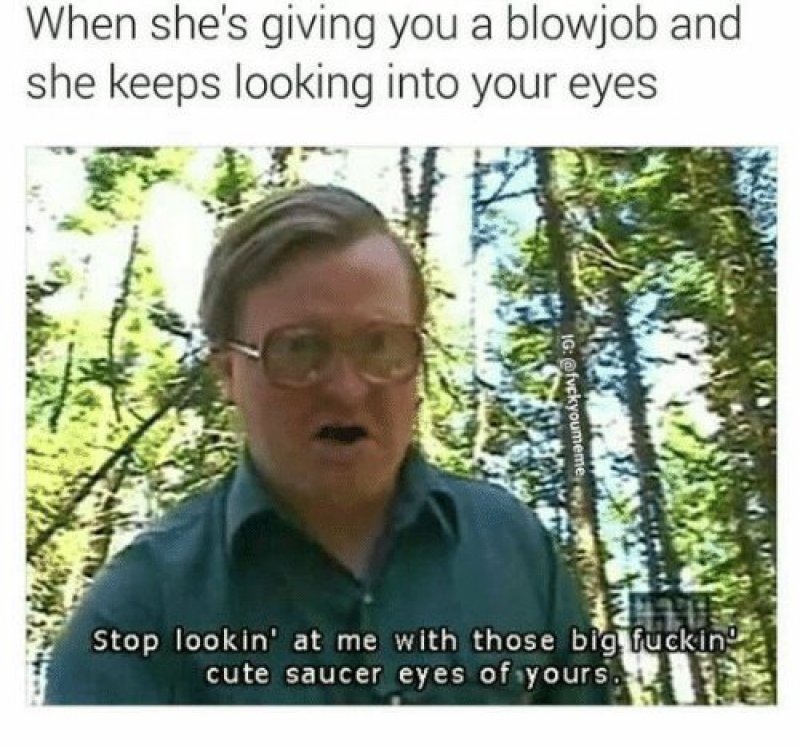 6.She Still Hasn't Swallowed!
If she still hasn't swallowed the baby batter, can you guess where she is hiding it?! She may have hidden it inside her womb, and the poor guy is more likely to become a dad very soon. Hey, you got to be very careful with these overly attached girlfriends as numerous men complained on the internet that their girlfriends stole their cum to get pregnant! Poor guys had no choice but to live with those obsessed girlfriends or pay child support.