Guy Whose Sunglasses Got Stolen After A One Nightstand Texts The Girl For A Year.
Thursday, Feb 13, 2020, 6:20 pm
This is a super interesting story. We bet you never saw or hear about something like this before. This is the story of a guy in pictures, who texted a girl continuously for one year to get his stolen sunglasses back. Last year, he had a one night stand with a lady, whom he thinks has stolen his sunglasses. He texted her for over a year, asking her to return his sunglasses.

7.He Got New Sunglasses
This time he sent a picture of him wearing a funny butterfly shaped frame on his nose. Yes, he badly wants his sunglasses back. He texted her same old thing again, requesting her to return his sunglasses. You now understand how desperate he is to get his shades back onto his face. However, as usual, he didn't hear a word from Anna.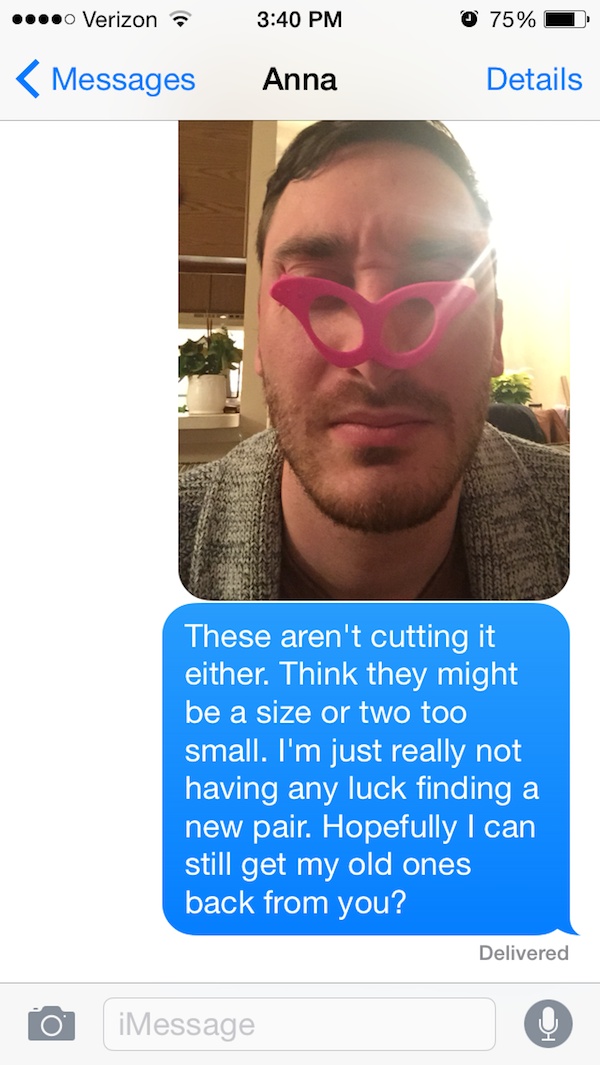 8.He is Crazy
This guy has even made some 'missing' posters. As you can see in the image, he posted some of them near the girl's apartment. We aren't sure if the girl has seen those posters. Unfortunately, his text messages were ignored by her once again. He didn't give up though!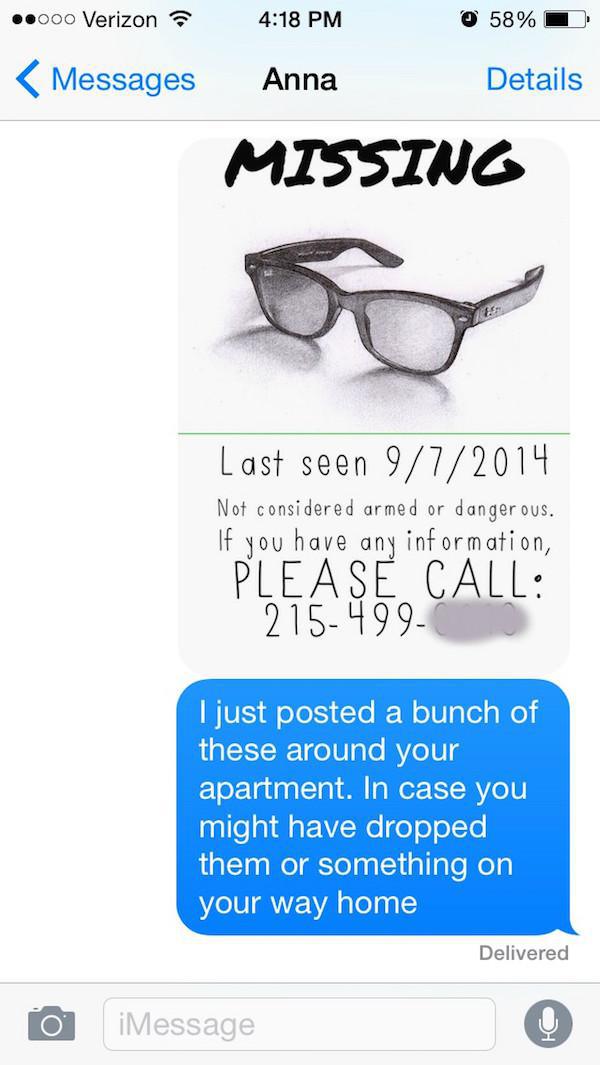 9.Tried Some Memes Too
This image shows how desperate he is to get shades back! At this point, it is unbelievable to know that people like Alex exists on this planet. If you see his texts, you will understand that he is politely asking her to return his sunglasses. Oh man, what patience! This is amazing. Keep reading, more to come!