Guy Whose Sunglasses Got Stolen After A One Nightstand Texts The Girl For A Year.
Thursday, Feb 13, 2020, 6:20 pm
This is a super interesting story. We bet you never saw or hear about something like this before. This is the story of a guy in pictures, who texted a girl continuously for one year to get his stolen sunglasses back. Last year, he had a one night stand with a lady, whom he thinks has stolen his sunglasses. He texted her for over a year, asking her to return his sunglasses.

4.Taking This Thing into an All New Level
The texts are getting hilarious! Poor Alex tried everything he could to get a reply back from her. As you can see in the image, he sounds like he was deeply saddened by the absence of his sunglasses on a warm and sunny day. Unfortunately for him, he didn't hear anything from Anna. He continued sending more texts.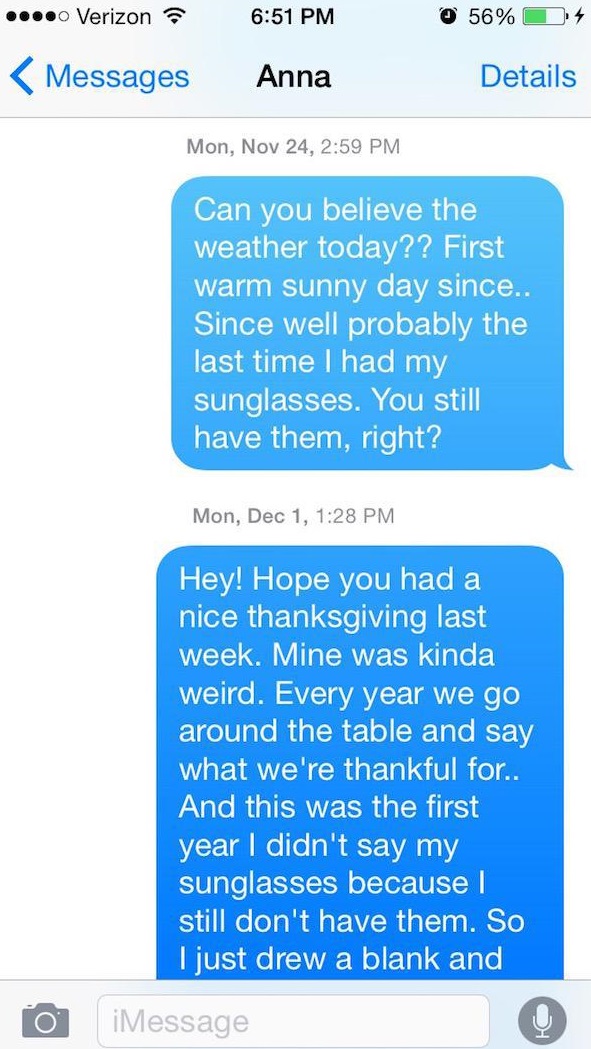 5.This is Hilarious
Alex posted picture of a pair of ordinary sunglasses and said he was looking to get sunglasses like those. He also told he misses his old sunglasses a lot, because they were lot nicer. His question in the end 'you sure you still don't have em' failed to get a response, one more time. He wasn't tired, and sent more texts.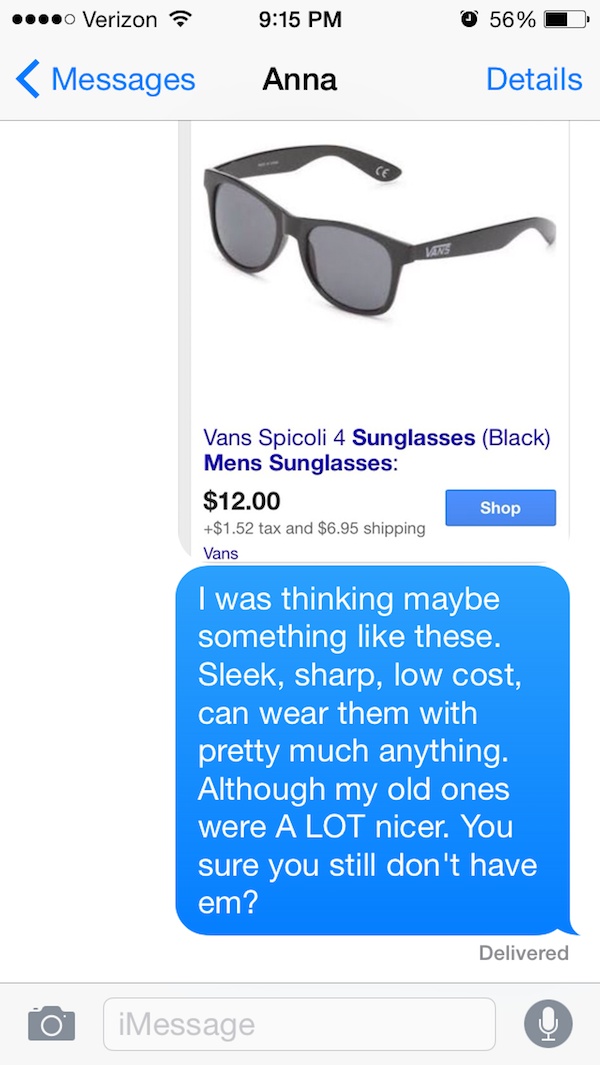 6.Well, He is Alex
You can see him now. He said he bought new sunglasses. You can see those shades in the picture! Isn't that really funny? He said to Anna that those shades are not protecting him from the sun. Without eating up anymore time, he straightaway asked her if she could return his old sunglasses black.