24 Hilarious Chatroulette Chats That Will Make You Laugh Out Loud
Sunday, Sep 20, 2020, 8:50 am
Chatroulette is a popular text and video chat website that has a strong user base in many parts of the world. The website allows people to chat with complete strangers without needing to send any friend request. It is indeed a good place to spend free time and make new friends. The website, however, is notorious for being a hub for trolls and creepers. Sometimes, Chatroulette chats can be very scary and disturbing. Sometimes, they make you laugh out loud. Check these 24 hilarious Chatroulette chats that perfectly show the weirder and darker side of the online chatting platforms!
7.Scaring people
Yeah if you want to get a reaction, then do something like this where you will absolutely scare the life out of people. However, do be careful that they can handle it or you may have an issue on your hands.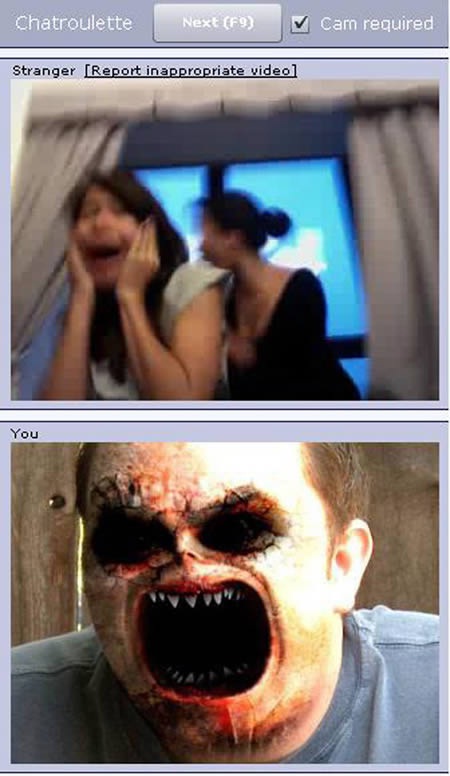 8.Get off dad!!
Imagine the shock of logging onto Chatroulette and finding out that your dad is on there. It could only have got worse if he was doing something that you would not want him to see..or you doing it for that matter.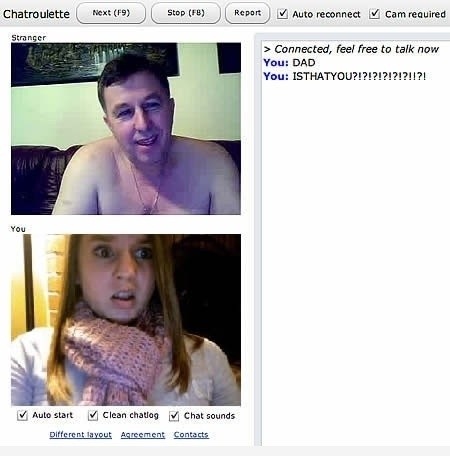 9.A little bit cheeky
This guy is known for being a bit cheeky when he connects to people on there and you can understand why this guy decided to log off after being compared to Chewbacca. The fact that the guy had a point is neither here nor there.