24 Hilarious Chatroulette Chats That Will Make You Laugh Out Loud
Sunday, Sep 20, 2020, 8:50 am
Chatroulette is a popular text and video chat website that has a strong user base in many parts of the world. The website allows people to chat with complete strangers without needing to send any friend request. It is indeed a good place to spend free time and make new friends. The website, however, is notorious for being a hub for trolls and creepers. Sometimes, Chatroulette chats can be very scary and disturbing. Sometimes, they make you laugh out loud. Check these 24 hilarious Chatroulette chats that perfectly show the weirder and darker side of the online chatting platforms!
19.Far too scary
Yeah even though this is all just a prank you can understand why the guy is looking absolutely stunned on the other end. Imagine what would go through your mind if this screen popped up?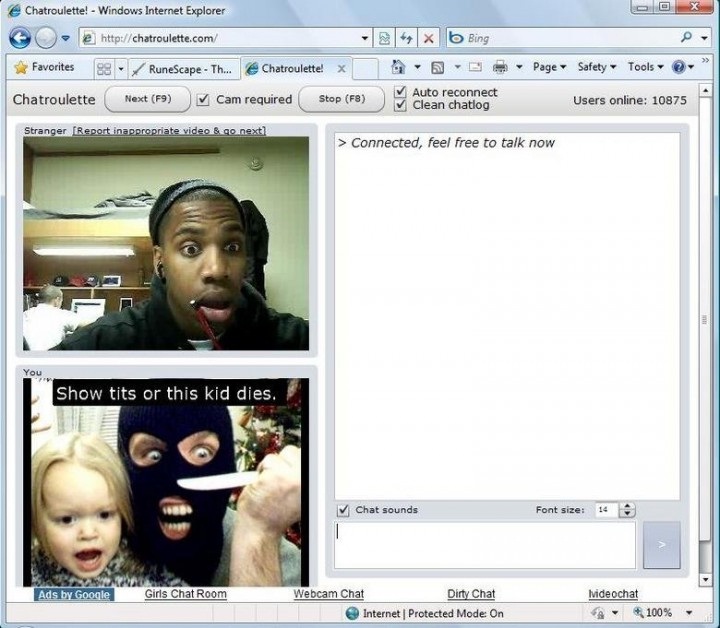 20.Doggy chat
Ah it is nice to see that even dogs are getting involved in Chatroulette and it is interesting to see them having a conversation. The fact that it appears to be with Elvis just makes things so much better.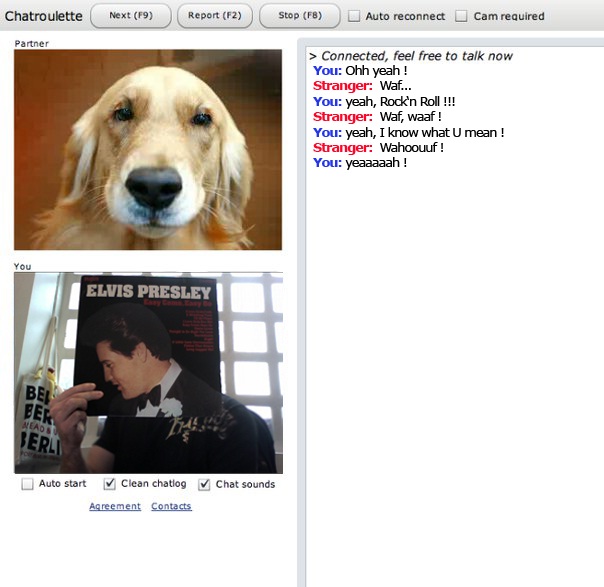 21.Keep your eye on it
You may as well admit it that if you had a false eye, then you would be doing the exact same thing yourself. The look on his face when she takes the eye out is just absolutely brilliant.