24 Hilarious Chatroulette Chats That Will Make You Laugh Out Loud
Sunday, Sep 20, 2020, 8:50 am
Chatroulette is a popular text and video chat website that has a strong user base in many parts of the world. The website allows people to chat with complete strangers without needing to send any friend request. It is indeed a good place to spend free time and make new friends. The website, however, is notorious for being a hub for trolls and creepers. Sometimes, Chatroulette chats can be very scary and disturbing. Sometimes, they make you laugh out loud. Check these 24 hilarious Chatroulette chats that perfectly show the weirder and darker side of the online chatting platforms!
22.Pedobear
Well this joke could go horribly wrong depending on who pops up in the other screen and it would certainly freak some people out to suddenly be faced with pedobear staring back at them. Does he make you feel safe at going on there now?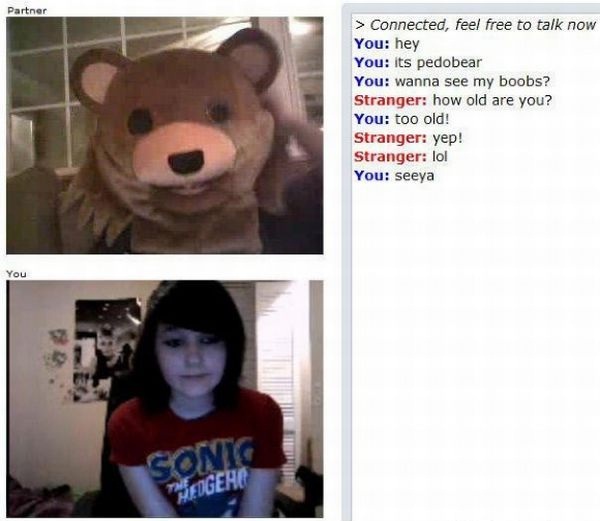 23.Proud of his body
The one thing that you learn here is that this guy is proud of his body and indeed he seems to love to flaunt it. At least he has got a laugh from them.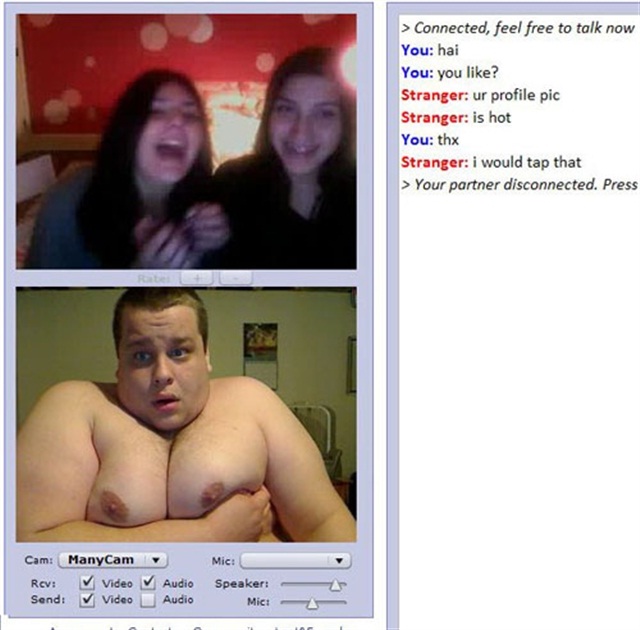 24.Ideas collide
Well this was rather unfortunate and you can understand why the guy ended up disconnecting pretty quickly after it. The look of shock on his face is going to be absolutely genuine as well.