12 Hilarious Drake Memes That Will Make You Sad And Then Laugh
Tuesday, Mar 30, 2021, 1:42 pm
Drake started his career as an actor in the early 2000s and went on to play a recurring role in a Canadian teen drama series named "Degrassi." Drake said he always wanted to become a rapper but stuck to acting for good five years because he had no other way to support his low-income family and sick mother. His life should inspire anyone who wants to achieve something great in their life but couldn't because of setbacks and obstacles in their life. The way he financed his dreams is outstanding. Getting back to the point, we listed some funny Drake memes here for you to see and laugh, so go ahead doing that!

10.This Meme That Makes Fun Of Drake And J Lo's Relationship!
Apparently, the meme depicts Drake as a fetus as he was really a fetus back in 1986! Drake was born in 1986, a time when Jennifer Lopez was already an 18-year-old woman. The meme takes dig at Jennifer Lopez for dating a younger man. J-Lo is now 47 years old and her former rapper boyfriend, Drake, is just a 30-year-old. A lot of Drake's fans didn't like his relationship with J Lo not only because of the age gap but also because she married thrice and doesn't have a good reputation when it comes to handling relationships well. The couple has parted ways recently, anyway.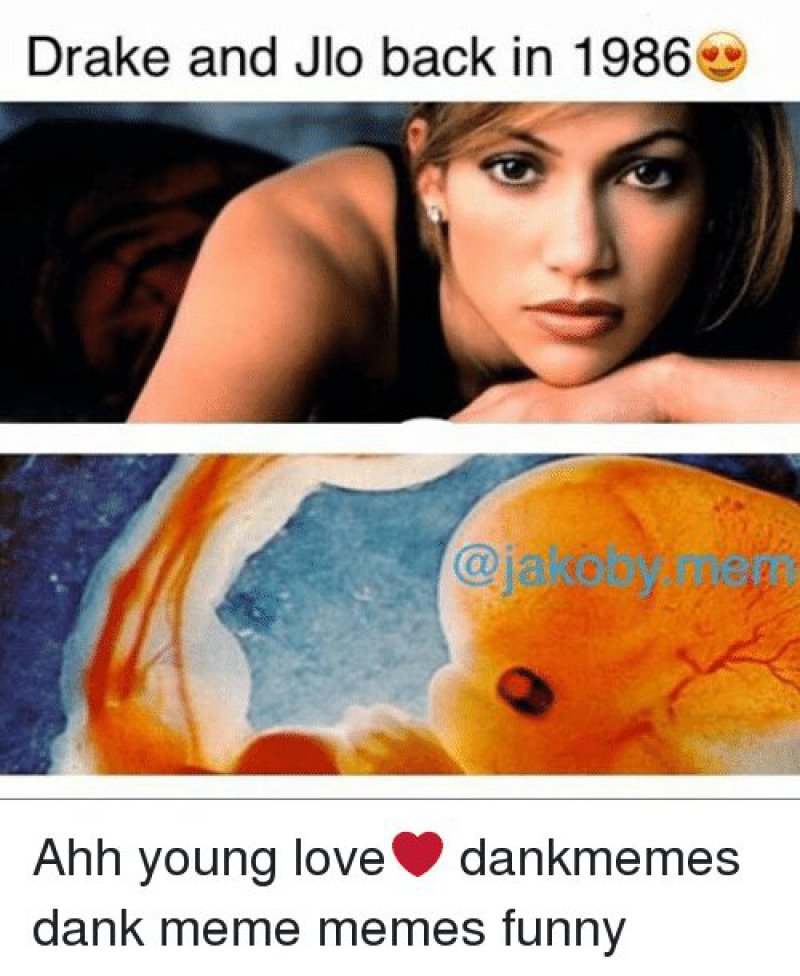 11.Why Did She Step All Over Me?
Drake: Trick or treat
Lady: What are you supposed to be?
Drake: I'm a doormat!
Lady: Um, you don't look like a doo
Drake: Then why did she step all over me?
This meme is also intended to poke fun at Drizzy's songs and lyrics that are aimed at his ex-girlfriends. Hey did you know that Drake dated many high profile women in the past including the likes of Rihanna, Serena Williams, Tyra Banks, Kate Dennings, Rita Ora, and Jennifer Lopez?!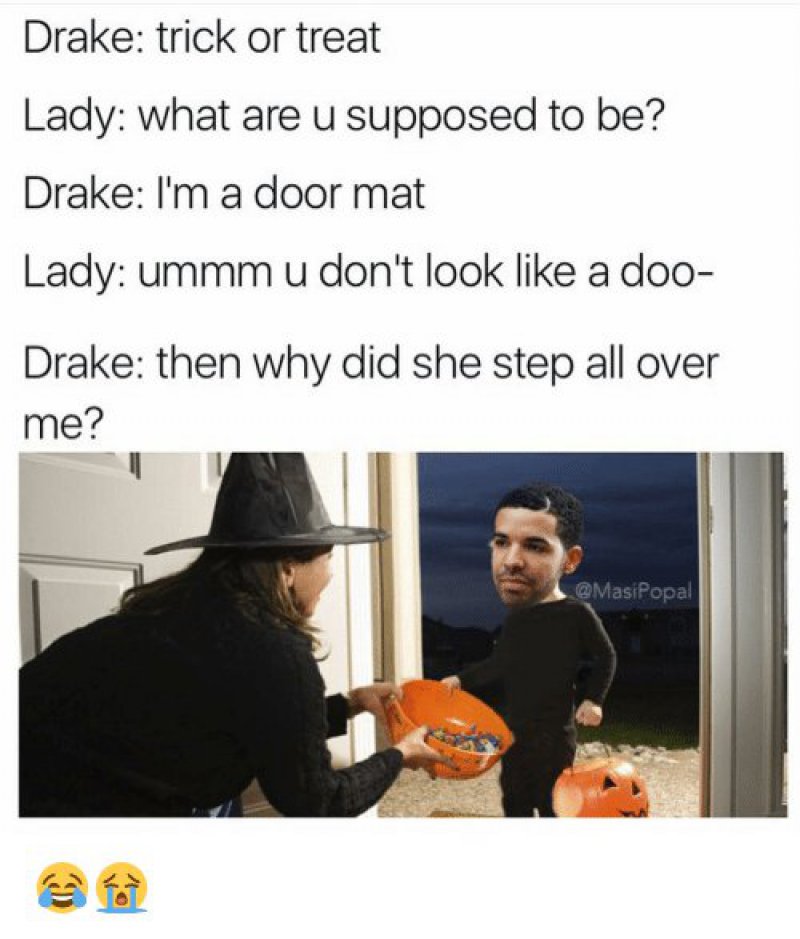 12.Trying To Eat Spoiled Booty Be Like
As we said earlier, this is how Drake reacted when Madonna kissed him on the stage during Coachella 2015. Soon after the incident, the internet turned those awkward moments into a meme. Apparently, the meme talks about a person who is disgusted with his girlfriend's smelly rear! A girl doesn't often find a boyfriend who loves to eat her ass out, but when she finds one, she needs to make sure she doesn't put him off with bad hygiene. Boys who eat ass are rare and gold, so take care of them if you have one!