12 Hilarious Overwatch Memes That Are Sure To Make You Lol
Friday, May 8, 2020, 12:03 pm
In May 2016, Blizzard Entertainment released the team-based and first-person multiplayer shooter game, Overwatch. With over 25 million players, Overwatch has emerged as one of the most played first person shooter games in the recent times. What's great about the video game, though, is that it just took less than a year to grow a huge player base across all gaming platforms. Anything that is famous or infamous turns into memes these days, so, unsurprisingly, there are tens of funny Overwatch memes on the internet. Have a look at some of those hilarious memes about Overwatch.

4.Nice Stream Of Bullets You Got There, Baston!
Genji is inarguably one of the best Overwatch Offense Heroes. He has pretty cool abilities like Swift Strike, Dragon Blade, Shuriken, and Deflect. Apparently, this meme talks about Genji's Deflect. Genji can deflect an approaching projectile of ammo with his super quick sword swipes. He is a good Hero, but he is still not the favorite character of a lot of Overwatch players. Genji is only for those who want to play and win the game on a harder difficulty, and he is clearly not an ideal choice for beginners.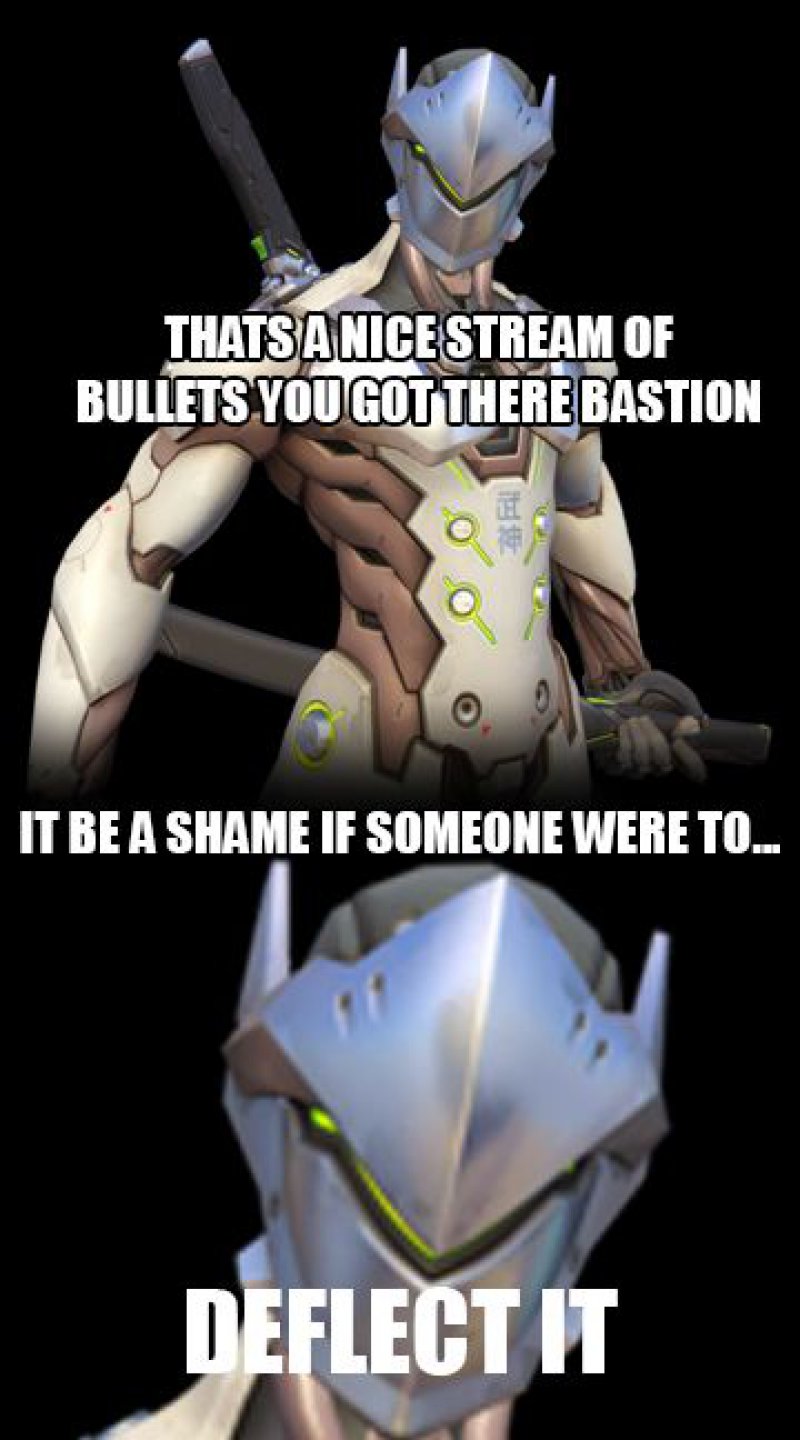 5.Freaky Fred And Junkrat Look Similar!
The resemblance is eerie, isn't it? If you watched Courage the Cowardly Dog as a kid, you would instantly recognize "Freaky Fred," a minor character that occasionally appears on the show. Fred is Muriel's nephew and a creepy barber. He enjoys shaving people's heads or trims fur off animals to the point that they become completely bald. As an Overwatch player, perhaps, you don't need a special introduction of Junkrat. Even though he has some superior abilities, many Overwatch players don't consider him a good pick.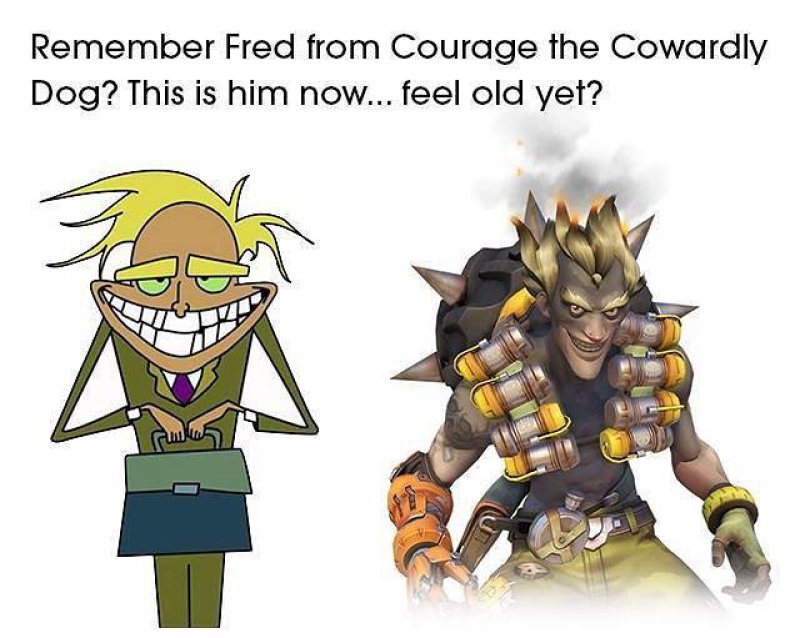 6.You Vs. Your Girl And Her Relatives!
Just as shown in the meme, Tracer, Reinhardt, Solider 76, Genji, Reaper, etc. look cool, and Winston is a weird one in the pack. We don't think Winston looks ugly, but he is usually nowhere near many other Overwatch characters when it comes to looking like superheroes. Winston is just a genetically modified gorilla, so he is not going to look anything different from a typical gorilla, except he wears a combat suit and has cool killing gadgets in his arsenal. Reinhardt as a dad? Seriously? Dads of beautiful girls look more like Roadhog than Reinhardt!