12 Hilarious Pregnancy Memes That Will Make Your Day
Sunday, Mar 28, 2021, 12:34 pm
Pregnancy is surely an unforgettable phase in every girl's life. Even though pregnancy involves a lot of pain and hardships, most women remember it as a beautiful experience. If you have ever seen a pregnant woman carefully, perhaps, you are aware of all those problems women face from the day they conceive to the moment they deliver a baby. In fact, the pregnancy complications such as weight gain, hormonal imbalance, nausea, back pain, and heartburn don't magically go away after the childbirth. They continue to bother new moms for several months. These 12 pregnancy memes sum up those pregnancy struggles in a hilarious way. Check them now!

10.Pregnancy Rage!
Pregnancy rage is real. More than hormones, it is the feeling of misery and all those pregnancy-related difficulties that drive a woman crazy. Husbands or boyfriends need to understand that the rude behavior is an integral part of pregnancy. Expectant mothers need to stay as calm as possible because of psychological disturbances such as anger, anxiety, rage, etc. negatively influence the health of a baby. "Everything is gonna be alright" is the only thing pregnant girls need to chant all day and all night!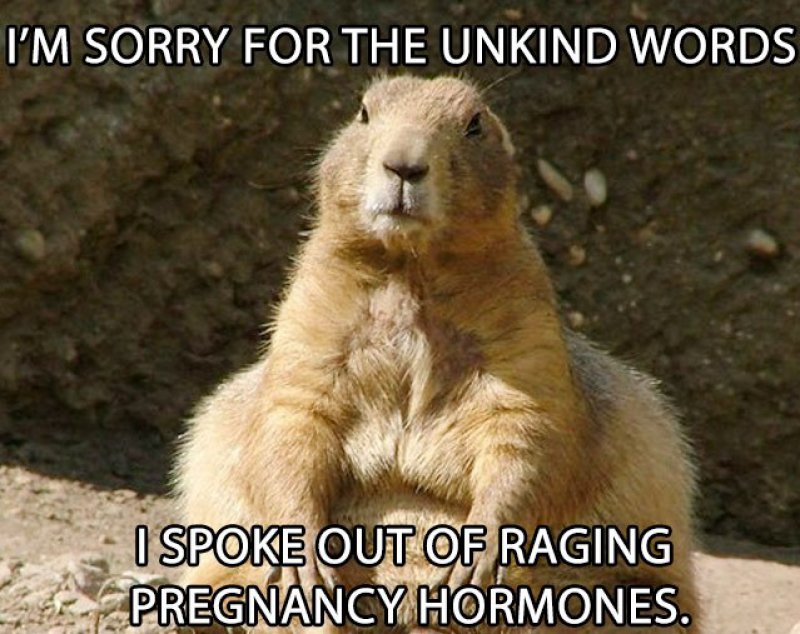 11.Pregnancy Cravings!
Cravings are another common aspect of pregnancy that a lot of women can relate. If your girl is pregnant and if she has food cravings, you are going to have a hard time! It is hard not because you have to buy food for her, but because you never know when cravings are going to attack her. She may feel like gulping down cranberry juice in the middle of the night or crave for pizza early in the morning! As a right partner, you are required to take care of her and provide her with whatever she feels like eating. And as depicted in this meme, that's not an easy task at all.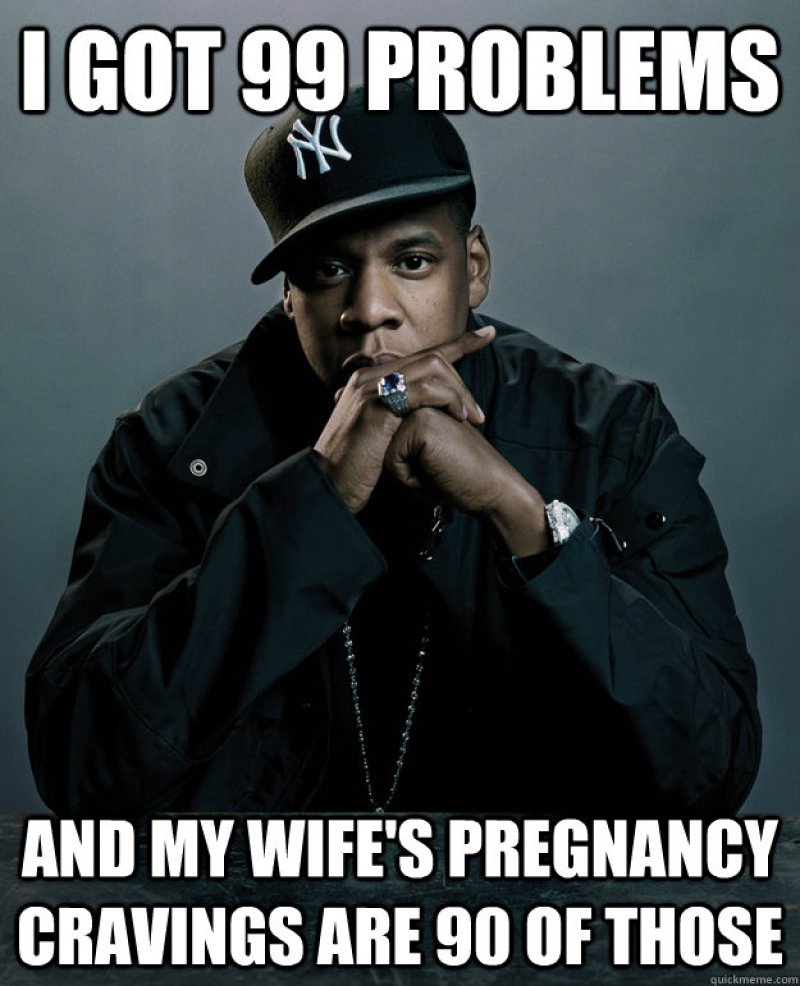 12.Asian Pregnancy Test!
The meme is hilarious! Apparently, it is hilariously highlighting the so-called Asian smartness. Are Asians really smart? In the Western countries such as the United States, Asians are always seen as a highly intelligent social group. In reality, Asians are just like any other race. Every race has smart and dumb people. The reason why Asian Americans are smart because only the rich and the smart kind migrates to First World and developed countries for a better life. A poor or low IQ Chinese person finds it extremely difficult to migrate to the United States and make it their home. As simple as that!