15 Yearbook Quotes That Are Way Too Hilarious
Monday, Jul 4, 2022, 12:41 pm
Yearbook quotes are a growing trend, and they are becoming an incredibly popular way for seniors to show off their creativity and sense of humor. More and more students are trying to come up with epic yearbook quotes hoping to see them go viral and achieve the internet fame. Here is a good collection of fifteen funny yearbook quotes that went viral. Don't even miss a single picture. You are going to love the quotes for sure!

7.Eat the Makeup?
The quote is definitely hilarious and a wise one to be honest. Take her advice and start eating makeup all you people who are ugly from inside.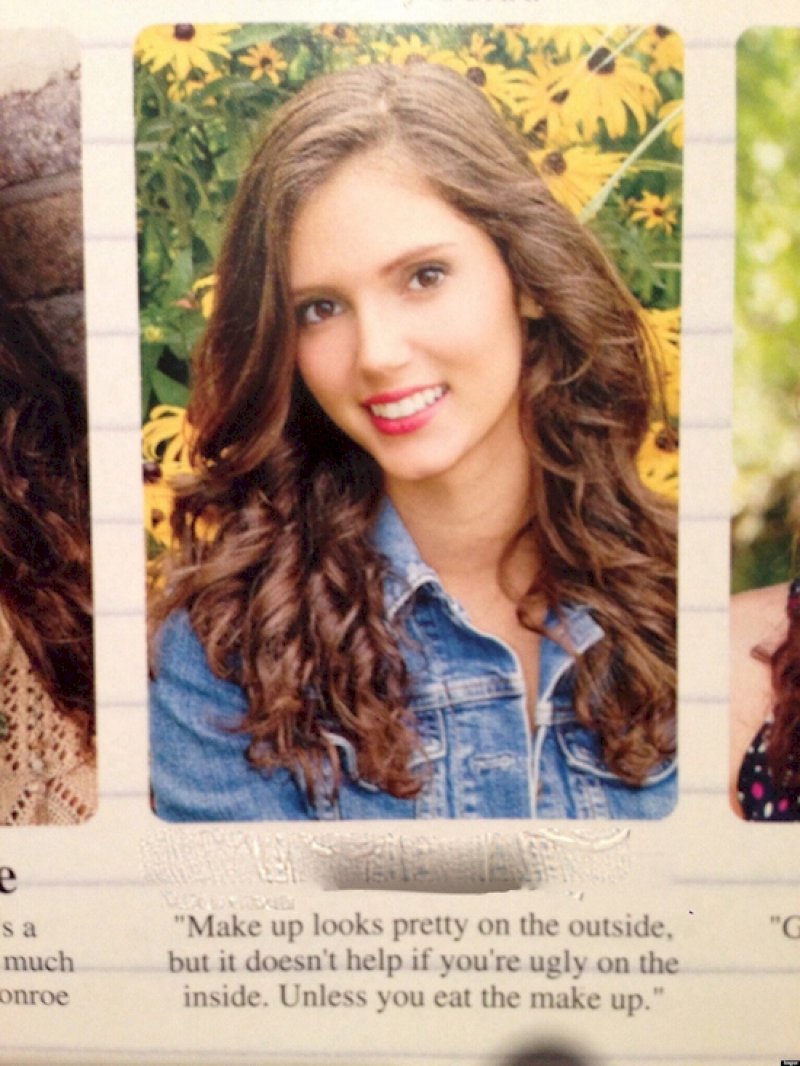 8.The Deep Philosophy
Well, that is a completely random but hilarious yearbook quote. Don't you like it when you wake up from your dream and realize you are a chicken nugget, so you no longer need to go to school or work?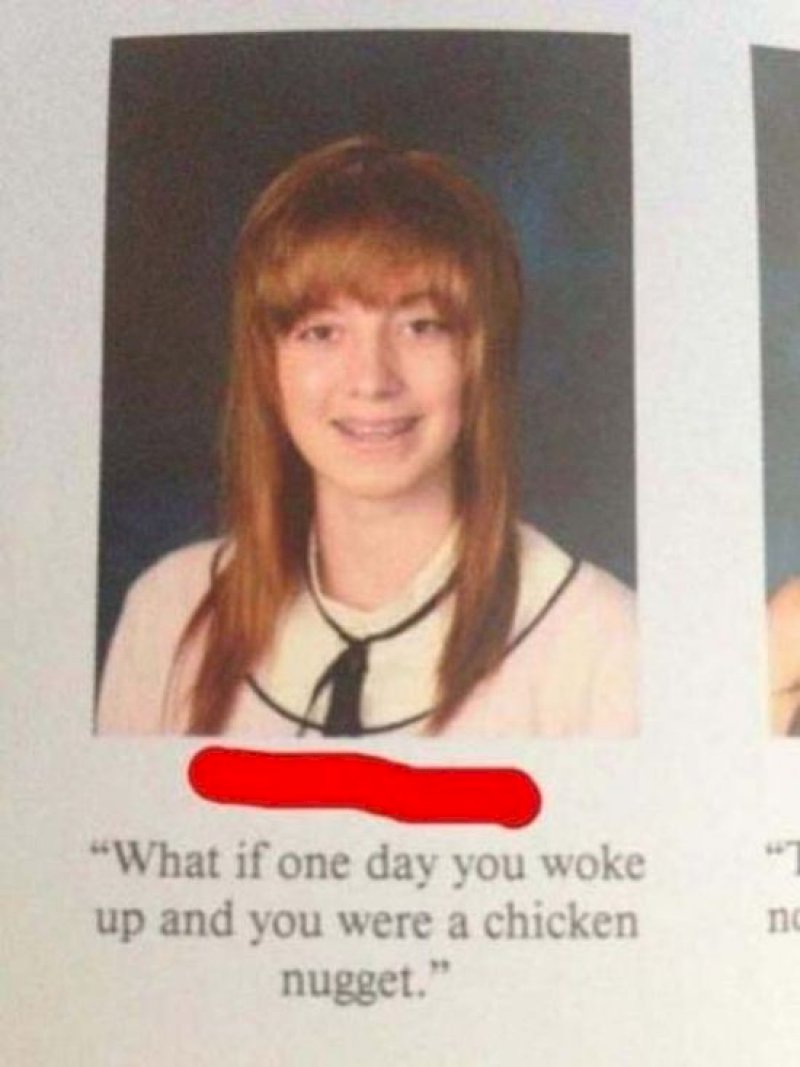 9.This Weird One
Have you ever been so crazy in your life that you wanted to pretend like a carrot and roll around in your neighbors' properties? Yeah, Been there, Done that!