15 Hilarious Husband And Wife Jokes Ever
Saturday, May 2, 2020, 4:37 pm
When you are single, you see happily married couples everywhere! When you are married, you find happy singles everywhere! Marriages are tricky and complicated. It's an awesome feeling if everything goes well. If not, you have to live with that one annoying person for years unless you are willing to deal with all the personal and financial mess, a divorce brings with it. So, how can one make sure their marriage lasts for eternity? Well, it's quite easy! Make every day of your married life as beautiful and memorable as you can. Don't ever allow a third person to come in between you and your partner and most importantly, make sure every day you make your partner smile and laugh. And to help you with that, Here are fifteen hilarious husband and wife jokes that will make you laugh irrespective of your marital status.

4.Oh, Mr. Smith!
Mr. Smith's wife had been in coma for four months. She wasn't moving much, except when the nurses touch her crotch area to wash. The nurses told the same thing to the doctor. The doctor had a brilliant idea. He called Mr. Smith to hospital and asked him to do oral sex, telling him that she may wake up from coma. Mr. Smith asked for privacy. He soon came out running and said, "Doctor... doctor... I think she's choking!"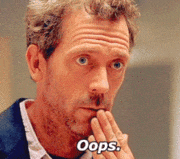 5.The Dad Had No Clue
A man kills a deer and brings it home for dinner.He and his wife decide they won't tell the kids what they are eating! But dad gives them a clue, It's what your mom calls me? the little girl screams to her brother "don't eat it! it's an asshole!"

6.Kid Catches Parents
A little boy walks into his parents' room to see his mother on top of his father bouncing up and down. The mother sees her son and quickly dismounts, worried about what her son has seen. She quickly dresses and goes to find him and, when the son sees his mother and asks, "What were you and Dad doing?"
The mother replies "Well you know your dad has a big tummy and sometimes I have to get on top of it to help flatten it."
"You're wasting your time," said the boy.
"Why is that?" asked his Mother, puzzled.
"Well, each time you go out shopping, the lady next door comes over and gets on her knees and blows it right back up again!"